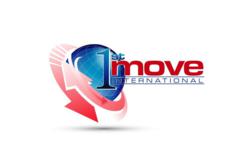 The new on line quotation request form takes even less time for our customers to complete.
(PRWEB UK) 13 April 2012
The new online quotation request form at http://www.shipit.co.uk takes even less time for a customer to complete than the previous version and the business believes that customers generally want to spend less of their valuable time completing forms with more time available to make an informed decision. The new form just asks for the essential details of the move and contact details for the enquirer to enable the experienced quotations team to prepare an accurate quotation.
The new online form still provides extra space allowing the customer to include any additional details for the move if they feel that this may affect the quotation in any way. For example dimensions relating to non standard items of furniture, or a more detailed description for an extremely valuable item or an antique. This information is very useful for the quotations team to have right at the start of the process to ensure that the quotation provided is as accurate as possible. By having as much and as accurate information right at the start of the enquiry, will ensure that the quotation produced will be as accurate as possible thus enabling the customer to manage their moving budget effectively. Not forgetting that this international removals company only ever calculates their final bill based exactly on what is actually shipped, after it has been packed and measured.
According to the experts at 1st Move International Removals Ltd., a move overseas can be carried out quite simply; however, to ensure that an international move is carried out properly with a full understanding of all the shipping requirements including the appropriate packing of household belongings, it is definitely advisable to employ the services of an international removals company who fully understand the shipping process. It is also always sensible to select a removals company who are familiar with shipping customer's personal belongings overseas as opposed to just moving customers from A to B within the UK. Speed, price and obviously the security of shipping belongings overseas are of the utmost importance and need to be carefully considered when selecting a company.
To help keep costs to a minimum, only take those items with you that you really want to, a great time to have a good clear out and make sure that you select your preferred company wisely, this will ensure that your move overseas is handled efficiently, the company advises.
To find out more about the services offered from this International Removals company have a look at the website or give them a call and the team will be happy to assist you with your move overseas - http://www.shipit.co.uk