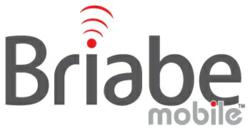 Venice, CA (PRWEB) April 12, 2012
Today, Briabe Mobile announced the launch of Tweet-Off, a new mobile social platform designed to bring advertisers and Twitter users together by using tweets and mobile rich media to create deeper, more engaging experiences through mobile browsers.
With Twitter reporting that 50% of the 230 million plus daily tweets now originate from mobile devices, Twitter has emerged as a powerful force in both mobile and social media. Yet until now, brands have been limited in terms of the tools available for marketing to Twitter users while maintaining control over the conversation and delivering differentiating experiences. The Tweet-Off Mobile-Social platform was developed in response to brands' increasing need for more effective tools that provide Twitter users with memorable unique experiences in a more controlled environment.
"The statistics show that there's a huge opportunity for brands to use tactics that can capture the attention of Twitter users and drive more meaningful engagements," says Briabe Mobile CEO James Briggs. "But until now there's been a lack of tools that allow advertisers to provide these types of experiences. We developed Tweet-Off so that brands can get consumers involved in interacting with promotions on Twitter, while being able to curate the conversation and maintain control over the brand messaging."
The Tweet-Off mobile social platform works with Twitter's open API to create an HTML5 branded Tweet Wall filled with aggregated messages related to your campaign. Along with the Tweet-Off Control Panel that provides real-time conversation curation and detailed analytics for tracking campaign performance, there are extensive filtering and monitoring capabilities that allow advertisers to eliminate derogatory and negative tweets to ensure a campaigns integrity. Since Tweet-Off is developed in HTML5 for the mobile environment, unique branded experiences including contests, games, and surveys can easily be incorporated into the overall experience.
"This is the perfect tool for giving users reasons to interact with brands in the Twitter-sphere," adds Briggs, "especially with a younger multi-cultural target -- the users who are some of the most active on Twitter through mobile devices."
With the growing popularity of social networking through mobile, and no signs of smartphone usage slowing, tools like Tweet-Off are the next step in helping marketers manage a brands presence in the converging worlds of mobile and social media. The brands that are the first to take advantage of this trend and do it right, will quickly gain the attention of consumers craving unique and remarkable experiences on their mobile device.
About Briabe Mobile
Briabe Mobile is an award winning, full service mobile marketing agency, targeting US Hispanic, African and Asian American consumer groups. Since 2005, Briabe has been the US leader in connecting brands and multicultural consumers via the most popular, interactive and personal media platform of our time - the mobile phone.
Briabe's specialty is in understanding the mobile behavioral patterns of diverse consumer audiences within the US, and helping brands tailor their messages and media plans to connect with these very influential consumers through a wide range of mobile marketing strategies. Simply, our passion and expertise lies in building and executing mobile marketing campaigns that capture, engage and inspire multicultural audiences.