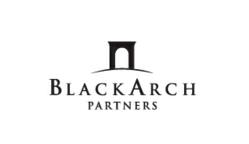 Strengthening economic conditions ... will bring even more companies to market in the second half of 2012.
Charlotte, NC (PRWEB) April 13, 2012
The deal crunch that middle-market buyers and sellers experienced at the end of 2010 could be even more intense at the end of this year, BlackArch Partners Director Gordie Vap told attendees at a recent Capital Roundtable conference in New York.
BlackArch, a middle-market investment bank serving private company owners and financial sponsors, believes that strengthening economic conditions, combined with the anticipation of potential increases to capital gains and other tax rates, will bring even more companies to market in the second half of 2012.
Vap was part of a panel that discussed what investment bankers are telling private equity clients about deal flow in the manufacturing sector. The conference, "Private Equity Investing In Middle-Market Manufacturing Companies – They're Not Your Father's Rust-Belt Low-Growth Businesses Anymore," was chaired by Scott Budoff of Saw Mill Capital.
In 2010, heavy deal volume in the second half of the year was driven largely by anticipation of a potential end to the Bush-era cuts to capital gains tax rates. As it turned out, Congress and the White House agreed to postpone a final decision on what to do about the cuts until the end of this year, after the presidential election.
Given the uncertainty around the outcome of the election and the fact it takes months to close a transaction, BlackArch expects deal volume to surge in the third and fourth quarters of this year, as sellers seek to take advantage not only of the lower capital gains rates, but also avoid the 3.8% surtax for single taxpayers with an Adjusted Gross Income of more than $200,000 that goes into effect in 2013 as part of the Patient Protection and Affordable Care Act.
Many of the companies that come to market this year likely will have benefited from the stronger economic conditions that have existed over the last two years, since the economy emerged from recession in 2009.
BlackArch recently published a white paper addressing the questions around potential tax law changes and their implications for M&A activity this year. "The Uncertain Future of U.S. Tax Policy" is available for download from BlackArch's Library, which requires a simple, one-time approval process and no password to remember for full access to the firm's Private Company and Industry Insight thought pieces.
BlackArch encourages owners of middle-market businesses who are contemplating a transaction to contact us for further advice and insight on strategic alternatives.