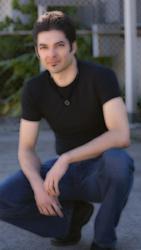 Talk to Women: Dating Guru Reveals Secrets
San Mateo, CA (PRWEB) April 22, 2012
The average man just doesn't know how to talk to women, Xuma says in his new report.
For instance, a typical conversation over astronomy can easily go awry if the women is sharing her love of the stars and the man thinks she is looking for an opinion on how this will benefit her future career as a doctor, Xuma says in his new report.
The conversation spirals out of control into the area of ridiculousness as he mistakenly think she wants him to change his major while all she is saying is she wants a romantic picnic under the stars next weekend.
Of course, neither one of them said that, so they both leave mad and confused.
The key to preventing this behavior and learning the right way to talk to women is revealed in Xuma's new report.
"Men look at the goal of a conversation in a completely different way than women," Xuma explains. "Men often look at a conversation as a way to solve problems. Because of that, communication can sometimes get a little aggressive. Men use their words to battle, argue, and have a clash of egos, or even as a way to brag."
But women don't look at conversation in that way at all. For a woman, the goal of conversation is often to share themselves and exchange advice, Xuma said in his report on how to talk with women.
"Women are brought up to be careful not to hurt someone else's feelings in conversation," he said. "They also like to talk about dramatic things and use emotions."
When a man understands the goals women have when the strike up a conversation, he can analyze what they say with this in mind. That can prevent a host of anger and misunderstandings.
Essentially, the different goals men and women have through conversation can be boiled down to this: "Women talk in a give-and-take-manner," Xuma says in his report on how to talk to women. "Men use talk as a weapon."
Xuma has spent years teaching hundreds of men flirting tips for guys and has been a dating expert and attraction adviser for more than 10 years. He has appeared on ABC and CBS television, as well as Playboy radio. He's the author of The Bad Boy Formula, Secrets of the Alpha Male, the Girlfriend Training Program, and numerous other books and articles. He has also been recognized for his work sharing dating advice for guys and sharing tips on pick up artist techniques and how to talk to women.
For more information, visit Carlos Xuma's website at http://www.alphaconfidence.com