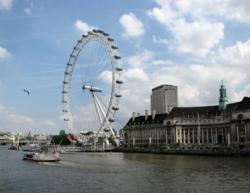 We really needed a PR agency to help us with our brand and image...
Basingstoke, UK (PRWEB UK) 12 April 2012
Public relations in the field of child care and child welfare has been brought into the media spotlight ever since the incident with Baby P caught the hearts of the UK public. This did seem to spark a growing number of childcare applications as reported by an adoption center in London. They have found that the PR agency they appointed from the Marketing Quotes website has had a very positive effect on the number of monthly applications they are receiving.
A spokesperson from the childcare agency commented 'we really needed a PR agency to help us with our brand and image, and this seems to have boosted the number of applications we receive each month. The growing number of applications could also be attributed to the growing population in the UK, as the population grows, so to do cases that result in the need to put young people into controlled care.'
Anne Richards (who works with many of the PR companies at Marketing Quotes) added 'we are really pleased that the PR campaign was fruitful, they only appointed the PR company at the end of last year and already are seeing the PR campaign produce positive results. We realise that the UK has thousands of PR agencies, it is just about finding the one that has experience in your market in order to stand the best chance of the campaign being fruitful quickly.'
About Marketing Quotes - Marketing Quotes is a free service to UK businesses to help them get free advice and quotes from local marketing agencies that have a knowledge and understanding of their industry.