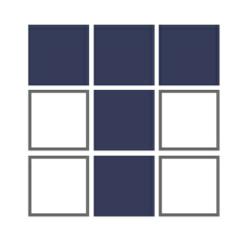 Schaumburg, IL (PRWEB) April 25, 2012
Chicagoland HVAC Contractor Tempco Heating and Air Conditioning, has expanded their service area to now include heating and air conditioning service in Schaumburg, IL. Headquartered in Arlington Heights and already having established such a strong presence in this area, Tempco decided it was time to target other areas in Chicago's northwest suburbs. Being the largest center of economic development in the state if Illinois after Chicago, Schaumburg was the next logical place for Tempco to aim their business.
For those individuals who are looking for new air conditioning installation in Schaumburg, pre-existing system maintenance, or any other HVAC need, Tempco Heating and Air Conditioning is now both ready and willing 24 hours a day, 365 days a year to service these needs, and just in time for summer. Hot weather is just around the corner in the Chicagoland area and it's about that time when the residents of Schaumburg are turning their furnaces off and their air conditioners on.
Tempco Heating and Air Conditioning promises a high level of customer service and prides themselves on staying up-to-date with all of the new HVAC technology. Their NATE certified technicians receive constant training on all new products available in today's market. This summer Tempco is focusing much of their attention to Energy efficient products and services. One way they have done this is by becoming an Energy Impact Illinois Contractor. Through this program, they plan to provide Schaumburg residents with the best energy efficient HVAC equipment, advice, and rebates available. And Tempco delivers on what they promise, providing exceptional air conditioner service in northwest Chicago suburbs for years.
About Tempco Heating and Air Conditioning
Founded in 1992, Tempco Heating and Air Conditioning has grown to become one of the leading HVAC companies in both Residential and Light Commercial customers throughout the Chicago-land area. Located in Arlington Heights, Tempco Heating and Air Conditioning services Chicago's Northwest Suburbs, including Schaumburg, Palatine, Lake Zurich, Wheeling and Des Plaines. For more information Tempco Heating and Air Conditioning please visit http://www.tempcoheatingandac.com or call (847) 796-1417.