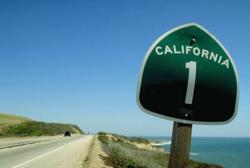 California (PRWEB) April 11, 2012
California has a big problem. It is no longer exempt from the economic hardships of the rest of the US. Silicon Valley is not the high tech monopoly it once was. Hollywood has been replaced by many other great locations to make movies, and many real estate investors have more faith in the rebound capabilities of Texas, North Carolina, Massachusetts, Pennsylvania, New York, New Orleans and Oklahoma.
California has maintained its status as top dog for so long, it doesn't really know how to go about an economic recovery. Case in point, Forbes and Fraser Institute (Canada) have both given California a D- ranking as a business-friendly state in the US. However, the Golden State has made no attempt to remedy its "unfriendly" practices, which includes high corporate, energy and labor taxes, presumed to be partially stimulated by Proposition 13 (1978).
Proposition 13 allows real estate property to be capped in California. It is currently under fire by economist, Christopher Thornberg, who says it is doing more harm than good. One, it encourages retail and industrial development over residential, which aggravates housing affordability. Two, minimal property tax forces lawmakers to increase personal and corporate taxes to make up the difference, which discourages the entrance and expansion of new and existing businesses.
The Worse is Behind California
"The worst is behind California," says Tej Kohli, the chief executive at Ozone Real Estate. "With a stronger job market; many offices and residential units are being absorbed quicker than the supply of new units going into the market." Kohli believes that there are three primary indicators of a recovery of the housing market in California:
1. The inventory of homes has declined 60 percent since last year. The primary reason for this is a decrease in foreclosures, and a "wait and see" attitude by sellers.
2. The average amount of time that a home sits on the market has decreased by nine percent for single-family homes, and seven percent for condominiums.
3. The gap between the asking and selling price has increasingly narrowed over the past year.
Big Opportunity for Investors
It's a good time to buy real estate in California. Low interest rates are averaging 3.89 percent for thirty-year fixed-mortgage rates, which is down from last years 4.95 percent (2.78 adjustable, compared to 3.35), according to Freddie Mac. The California Association of Realtors (C.A.R) reports that the improving economy, combined with low interest rates, could stabilize the median price of homes at somewhere around $239,000 (statewide).
A total of 29,630 homes and condos were sold in California last month (an increase of 8.5 percent from March 2011). This is the strongest sales report California has had since February of 2007. Despite deals on interest, a large portion of families are still unable to close escrow, due to low appraised values and tougher lending standards. This has opened a significant opportunity for investors to purchase these homes as rentals to these families.
The Era of the Big Investor
The Waypoint Real Estate Group is one company that is taking advantage of the real estate bonanza, and are doing it on a very large scale. Since 2008, Waypoint has purchased 1,200 homes. After signing a $400 million deal with GI Partners (private-equity firm in Silicon Valley), they are planning on purchasing an addition 10,000 to 15,000 homes by 2013. After calculating the amount of money it will cost to get a home in rental condition, they will bid (based on expert estimates), upgrade, put on the market, and move on to the next.
Experts worry that companies like Waypoint are taking on more than they can chew. Typically, these homes are bought by small firms who manage only a couple of homes at a time. The silver lining of this courageous endeavor, is that it will help to stabilize the market by getting the current 650,000 foreclosures off the market, and putting families into them. An additional 710,000 foreclosures are scheduled to come down the pike within the next several months, and companies like Waypoint will be waiting to snatch them up!