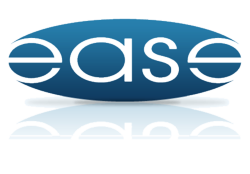 We see this as a great endorsement of the EASEworks Engineered Labor Standards product.
Mission Viejo, CA (PRWEB) April 16, 2012
As part of their acquisition of Duane Reade, Walgreens has decided to implement EASE labor standards in their existing base of over 7000 stores. Duane Reade has been a long time user of EASEworks software for developing engineered labor standards in their New York City based stores and distribution centers.
Michael Linos, CEO and President of EASE Inc. said, "We see this as a great endorsement of the EASE engineered labor standards product given their decision to begin rolling out EASE labor standards in all of their locations. EASE engineered labor standards will help Walgreens with budgeting and managing labor cost, scheduling workforce activities and planning labor initiatives. Accurate labor standards will allow Walgreens to focus on maximizing the employee experience for both their employees and their customers."
EASE engineered labor standards will allow Walgreens store operations management to effectively manage performance of their workforce and at the same time empower the organization to realize the associated improvements in a much more consistent, predictable and timely manner.
About EASE Inc. - EASE Inc. was founded in 1986 with the goal of providing Industrial, Manufacturing and Quality Engineers with a powerful and cost effective suite of software products. EASE is the leading provider of On-Demand Manufacturing Productivity Solutions with clients that include: Dell, Cummins, Harley Davidson, Aston Martin, Black & Decker, Rolls Royce, Home Depot, Safeway, US Navy, Raytheon, SubZero, Teledyne, Toys R Us, Tyson, Hitachi, Lowes and many others. EASE Inc. is a recognized innovator in the field of Engineered Labor Standards, Work Instructions and Manufacturing Document Management software.
For additional information please contact EASE Inc. at 949-348-7511 and visit our website at http://www.easeinc.com.