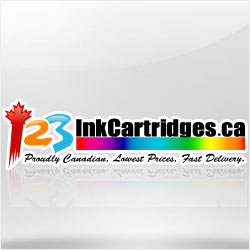 Montreal, Quebec (PRWEB) April 11, 2012
123inkcartridges.ca just announced the release of products which target iPad users. This Canadian company is an online source for discount printer supplies and has recently begun making iPad cables and other accessories available to their broad customer base. CEO Jack Zhan assures customers that as always 123inkcaridges.ca is meeting the demand of customers worldwide by diversifying the products they carry and that the iPad cables and accessories, just like all their products will be offered to customers at the lowest possible price without compromising the quality of the product.
The expansion of product lines is to meet the growing needs of iPad and iPhone users. As these technological tools have become more popular over the last three or four years, 123inkcartridges.ca has also enlarged its product line so that iPad cables and other necessary accessories are available to customers.
There are many different types of iPad cables that Apple customers may have need of. 123inkcartridges ensures customers that the products are purchased and available through the company's own inventory and located in their facilities. Customers have no cause for concern as to whether or not the particular product is available. The company purchases products from the most reliable resources to provide a large inventory of quality products that are ready to be shipped to desiring customers. Their customer service is ready to begin shipping iPad cables immediately. The company is dedicated to delivering quality products at reasonable prices. The website provides 24/7 customer care and live customer representatives who are available to assist customers. They will ensure that the customer can find what they are looking for at a price they can afford.
About 123inkcartridges.ca
The goal of 123inkcartridges.ca is to provide quality products to customers at the lowest possible price. They offer a wide variety of computer accessories and products including ink cartridges, toners and various types of cables. This includes many products that are specific to Apples' iPad and iPhone. They have their own inventory facilities and are fully equipped to provide the products customers have need of. They also have a very qualified customer care department that is equipped and pleased to provide customers with the best possible online shopping experience. Quality products are presently shipped to Canada and throughout the United States. More information about this company can be found online at http://www.123inkcartridges.ca/.