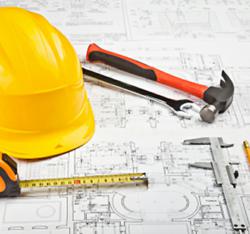 Litigation Spend success comes from following a proven process similar to designing and building a house.
Wilmington, Delaware (PRWEB) April 12, 2012
Fortune® 500 corporate legal departments increasingly rely on a properly designed and built collection of legal technology, processes and procedures. As with every well-built structure, a properly laid foundation and a sound plan for the rest of the building are critical to success. On Thursday, April 19, doeLEGAL, a leading provider of legal spend management solutions, will host a FREE Webinar Series that discusses how technology, process, and procedure come together in the design and construction of a successful litigation spend management project.
The webinar will explore the alignment of the system goals with key components such as outside counsel guidelines, billing rules, workflow, reporting/analytics, and collaboration.
Webinar Goals:

Outline the major components of sound litigation project management
Create a collaborative work space for all members of a legal team to share and update a project plan
Develop outside counsel guidelines and the electronic rules which help enforce case planning, budgeting, risk profiling, and outside counsel evaluations
Show opportunities for strategic and operational savings that reduce overall legal expenses
Who Should Attend:

Corporate in-house counsel interested in managing the myriad law firms and vendors critical to busy legal departments
Corporate finance executives interested in tools and strategies for maximizing every dollar spent by their legal group
Corporate technology executives interested in easy-to-use tools that add strength and value to the company
What You Will Hear:
Learn how the technologies which support legal spend and matter management generally are merging in the form of Legal Enterprise Collaboration (LEC); a fundamental shift in law department management which emphasizes shared responsibility and work. A properly designed architecture is the foundation upon which legal departments rely to manage their organization.
Register today to learn more about this innovating approach to Litigation Spend Management
Speakers include Tom Russo, President and CEO of doeLEGAL, along with other legal professionals to give a unique perspective from all areas of the legal industry. Tom has over 40 years in helping legal departments and law firms to optimize the business of law through the use of technology integrated with sound practices. As a co-founder of the Corporate Counsel Technology Institute, Tom is a noted instructor at Widener University School of Law where he teaches law students and judges on the use of modern technology in law. Continually developing innovative uses of technology, Tom is a driving force behind doeLEGAL advancing as a premier provider of cloud-based legal services.
For more information, please contact doeLEGAL at 302-798-7500 or e-mail info@doelegal.com. Visit our registration page directly at webinar.doelegal.com/webinar.
About doeLEGAL
doeLEGAL is a premier provider and innovator of cloud-based legal collaboration solutions for the legal industry. Our suite of software and services for corporate legal departments and law firms includes electronic invoice processing, legal spend and matter management, litigation support and electronic discovery. doeLEGAL serves small, medium and large Global Fortune 500 corporate legal departments as well as law firms in more than 35 countries. Established over four decades ago, doeLEGAL has built an impeccable reputation and takes pride in providing advanced technology offered at an excellent price point to clients who value and depend on exceptional service. Visit doeLEGAL at http://www.doeLEGAL.com.