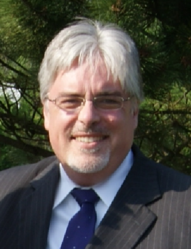 "If self-checkout was great in 2002, and early adopters planned to double their implementation by 2005, but now they're pulling them out, what's changed? The technology is getting better, so what else is going on?"
San Mateo, CA (PRWEB) April 11, 2012
In his latest blog entry on retail thought leadership site WhatsNextRetail.com, Tectura Senior Retail Consultant Randy Davidson said that just when it seems that retailers are embracing self-service, just as many seem to be departing from it. Davidson posits that from his research, many retailers are starting to retract because they tried to do too much.
Davidson said, "If self-checkout was great in 2002, and early adopters planned to double their implementation by 2005, but now they're pulling them out, what's changed? The technology is getting better, so what else is going on?"
Davidson said the growth in mobile usage and the challenges retailers still face in understanding how to interact with customers who use mobile plays a role in this retraction from self-service.
"Once it's understood how the customer chooses to interact via mobile devices, the retailer can then implement a reasonable strategy to optimize. We're still dealing with basic questions such as, 'If retail customers are actually looking for more self-service-type opportunities and they go into a store and the product isn't in stock, what percentage of customers turn to technology to find it? Is it using a mobile phone to find the location of another store where the product might be? Or am I going back to my computer and looking for the product online to purchase it or find where it might exist?'"
Also in the post, Davidson discusses some strategies retailers can take to improve their customer interactions as it relates to mobility.
Randy Davidson is the Senior Retail Industry Analyst at Tectura and a regular contributor to
WhatsNextRetail.com, a thought leadership site led by members of the Retail Industry Partner Community, a network of Microsoft Dynamics partners.