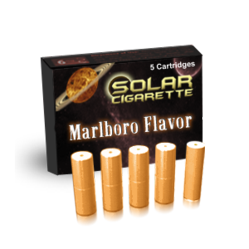 Back in the day, guys cared more about working hard and providing than having a hairy chest or a beer belly," said Brian McCarthy, 32, a Philadelphian who works out regularly and uses hair pomade. "Guys worry more about their appearance than they used to
Hollywood, Florida (PRWEB) April 12, 2012
It is no secret that the internet and social media are tapping into the lives of many people, this includes people who are happy with the way they look and more importantly, people who are uncomfortable with the way they look.
Companies have been selling the magic bullet on how to lose weight and improve their way of life and the so called "Marlboro Man" image has lost it's swagger. Women are no longer impressed with the beer guts and the out of control beards and now, men who smoke cigarettes are becoming more aware of it.
Studies have shown that men are becoming more self conscience about their looks and are now taking action and trying to improve their looks and also lose weight. Smoking cigarettes can have devastating effects on the skin which is why the so called Marlboro men are looking for better ways to take care of their skin which includes finding a better smoking alternative.
"Solar Cigarette has introduced their Marlboro flavored electronic cigarette refill cartridges to the public which provide their clients with the satisfaction of smoking a real Marlboro cigarette but without the terrible smell of tobacco smoke and other side effects. These cartridges are also helping smokers lose weight as well. Their new "youth-phoric" cartridges deliver Coenzyme Q10 that also helps with the aging process and gives smokers a new outlook on life."
==========
Men who smoke Marlboro cigarettes are now getting help when it comes to finding a different way to smoke but also help them lose weight while doing so. Sounds too good to be true right? Well it isn't.
Representatives from Solar Cigarette have announced the release of a new Marlboro flavored electronic cigarette cartridge combined with one of their Solar Cigarette batteries gives the classic Marlboro smoker a refreshing way to smoke but still has the same flavor and sensation of smoking a real cigarette.
Not only does the Marlboro flavored electronic cigarette give the smoker the same feeling of smoking, they also help smokers lose weight as well and prevent the anti aging process with the use of Coenzyme Q10, also known as vitamin Q which has been known to have great rewards when it comes to anti aging.
==========
Read more about the Marlboro Flavored Electronic Cigarette
==========
Since the demand of men to want to improve their health and they way they look while still being able to enjoy the same felling of smoking, Solar Cigarette has delivered. Now these Marlboro smokers can start on the path to wellness and start seeing the benefits of a tobacco free life.
Get more information about the Marlboro Flavored Solar Cigarette by visiting http://www.solarcigarette.com