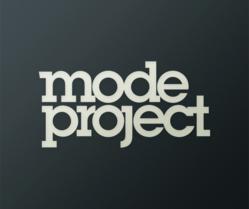 Chicago, IL (PRWEB) April 16, 2012
"Red, White, and You," an animated bio video produced for Maine State Representative Jon Hinck's U.S. Senate campaign, has earned a "Pollie" from the American Association of Political Consultants. The ad was written by consultancy Revolution Political Media and produced by Mode Project, a Chicago-based production studio. Pollies are the most prestigious award in political advertising, presented each year to winners voted on by a panel of industry judges.
The ad, which earned the prize in the "Web Animation/Web Video – Democrat" category, was commissioned by Revolution, who wrote the script and tasked Mode Project with creating a video that would make the case for Jon Hinck's candidacy in an engaging, attractive way that would stand out from the thousands of other political ads being run this cycle.
"Jon Hinck is a very special candidate, and we needed an ad that would do justice to his experience and vision," explained Colin Rogero, Revolution's President. "That's why I went to Mode Project; they were able to take our script and turn it into a beautiful motion graphics piece that truly leaves an impression."
In addition to the Hinck video, Mode Project produced videos for several other political campaigns in the early stages of the 2012 election cycle, including Tammy Duckworth's high-profile run to represent Illinois' 8th Congressional District. "Fueled," a Duckworth campaign ad, was devised by SnyderPickerill Media group, who tapped Mode Project for post-production services.
"Mode's creative contributions to our spots are invaluable," said Ken Snyder, Principal at SnyderPickerill. "They are world class editors who do a great job helping our clients cut through the clutter of America's biggest media markets."
The Duckworth spot helped the candidate decisively secure the Democratic nomination with 67% of the vote in her primary election. Other political clients this year include Theis for IL Supreme Court (also a SnyderPickerill client) and Konst for Congress (a Revolution client).
"It's easy for political media to get overlooked as viewers are increasingly bombarded with the same stagnant messages over and over again," said Mode Project Executive Creative Director Colin Carter. "That's why it's so important to deliver the message in a way that doesn't look like a standard campaign ad. That's where we come in and help our clients to stand out and make an impact."
In 2007 and 2008, Mode Project was a trusted creative partner to the presidential campaign of Barack Obama, producing more than 200 broadcast ads, digital content pieces and long-form videos. The studio also directed the design and development of the Obama '08 campaign logo.
About Mode Project:
Mode Project is an award-winning production company working with some of the most recognized campaigns, brands and agencies in the world. Our clients turn to us for concept-through-delivery services that focus on creative content for a variety of platforms, including television, web and events. Since 2002, we've been pioneering new, more efficient ways of doing business that save our clients time and money. As a trusted creative partner to the Obama for America Media Team, Mode Project received the Cannes Lions Titanium Grand Prix and the Integrated Grand Prix awards.