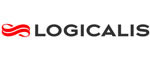 BYOD is changing the IT landscape, but it's something to embrace and empower because it's not going away.
Farmington Hills, MI (PRWEB) April 17, 2012
First it was a few salespeople with Blackberrys. Then the C-suite started iMessaging each other on their smartphones. Now everyone wants to bring their own device to work. In fact, researchers say that 1.2 billion smartphones will enter the market over the next five years. Logicalis, an international IT solutions and managed services provider, has developed a series of tips for managing BYOD as well as a complimentary guide, "When Cool! Entered the Data Center" to help IT professionals better prepare for the increasing number of personal computing devices that are being used for enterprise networks.
"Now is the time to build the IT infrastructure, wide area and wireless networks that you know you are going to need tomorrow," says Mark Kelly, vice president of Communication & Collaboration Solutions, Logicalis. "BYOD is changing the IT landscape, but it's something to embrace and empower because it's not going away."
Top Tips for Managing BYOD ASAP
1. Implement Security Architecture and Policies. If organizations have not established specific policies for their employees, they're not really breaking any rules. And it will be hard, if not impossible, to get the BYOD genie back into the bottle after all the personal devices begin to enter the enterprise. Review the company's IT Security Policy to address non-company owned mobile assets.
2. Prepare Your Network. Now is the time to assess, and potentially upgrade, the business' wireless network to ensure it's capable of supporting the additional bandwidth requirements of employee-owned mobile devices to include adequate Quality of Service (QoS) controls for appropriate handling of critical traffic.
3. Monitor and Manage Activity. Implement a mobile device management (MDM) strategy that can provide complete provisioning, configuration, monitoring and reporting for connecting BYOD mobile devices.
4. Make your Infrastructure BYOD-friendly. IT Pros can't beat them, but they can do a lot more than join them. Empower your IT infrastructure to encompass your future, incorporating and integrating BYOD tools. This includes building a robust network platform capable of delivering real-time collaboration experiences to any device and providing transparent mobility with location services for anytime, anywhere communications.
Want to learn more about the BYOD revolution and how it can positively impact an organization? Visit Logicalis' BYOD microsite.
About Logicalis
Logicalis is an international IT solutions and managed services provider with a breadth of knowledge and expertise in communications and collaboration; data center and cloud services; and managed services.
Logicalis Group employs over 2,500 people worldwide, including highly trained service specialists who design, specify, deploy and manage complex ICT infrastructures to meet the needs of over 6,000 corporate and public sector customers. To achieve this, Logicalis maintains strong partnerships with technology leaders such as Cisco, HP, IBM and Microsoft.
The Logicalis Group has annualized revenues of over $1 billion, from operations in the UK, US, Germany, South America and Asia Pacific, and is fast establishing itself as one of the leading IT and Communications solution integrators, specializing in the areas of advanced technologies and services.
The Logicalis Group is a division of Datatec Limited, listed on the Johannesburg and London AIM Stock Exchanges, with revenues of approximately $5 billion.
For more information, visit http://www.us.logicalis.com.
Business and technology working as one
Facebook: http://www.facebook.com/Logicalis?v=wall
Twitter: http://twitter.com/logicalis
Blog: http://www.hypeorripe.com/