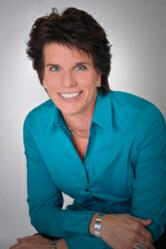 "We created this conference to help Arizona nonprofit organizations effectively communicate their missions so that they in turn can provide programs and services that strengthen our entire community. It's a win-win for all of us."
Phoenix, AZ (PRWEB) April 13, 2012
As Arizona and the nation continue to deal with hard economic times, nonprofit organizations are assisting record numbers of people who need a hand. To give back to these organizations that are working so hard on behalf of our communities, Allegra Marketing and Print Scottsdale debuted its inaugural, free-of-charge conference, "Allegra FootSTEPS: Ideas for Impact," on Tuesday, April 3, 2012 at the Rio Salado Conference Center in Tempe, Arizona.
More than 50 Arizona nonprofit organizations were represented at this "day of discovery and innovation for nonprofit professionals" that featured presentations from leading nonprofit development specialists, including The Phoenix Philanthropy Group, Allegra Marketing and Print Scottsdale, and Experience Matters.
Conference presentations provided insight into current fundraising trends, communication segmentation strategy and strategic planning tools. In addition, case studies from Arizona nonprofits showcased best practices for executing tactical plans.
"Allegra is passionate about supporting the nonprofit community" says Allegra Scottsdale President Eileen Rogers. "We created this conference to help these amazing organizations effectively communicate their missions so that they in turn can provide programs and services that strengthen our entire community. It's a win-win for all of us."
Conference attendee Lauren Martich, Major Gifts Officer from Arizona Humane Society noted, "The conference as a whole was of great value to us.Ted Raymond (Allegra Marketing & Print Scottsdale) provided great insight into tracking donor behavior as a means to identify at-risk donors. This is something specific we can act on immediately to make an impact."
Conference partners included Experience Matters, The Phoenix Philanthropy Group, Henry & Horne, LLC, and Alliance Bank of Arizona.
In addition to hosting this free annual conference, Allegra provides $15,000 in nonprofit communication services grants annually. These grants can be used to provide donor insight, enhance communications and develop new or existing projects.
Allegra Scottsdale is a full-service integrated marketing communications provider specializing in nonprofit business issues including donor and member acquisition, development, data profiling, and organizational communication. In addition, Allegra is a full-service production and mail fulfillment center.