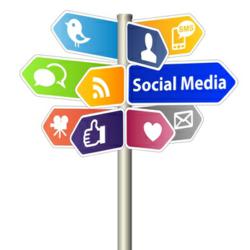 Toronto, Ontario (PRWEB) April 12, 2012
With the increasing popularity of social media, particularly Google Plus and Pinterest, IXACT Contact decides to jump on the Google Plus and Pinterest bandwagons. IXACT Contact, the leading, easy to use, real estate contact management and real estate marketing software for REALTORS® is already very active across the social media web, with popular company pages on Facebook, Twitter, SlideShare, and YouTube.
The company hopes to use its newly created Google Plus and Pinterest pages as other avenues with which to communicate with real estate sales professionals and share helpful and interesting information on effective real estate contact management and real estate marketing.
IXACT Contact has grown its popularity on social media sites like Facebook and Twitter by using these sites to consistently provide valuable, informative content to Realtors on relationship marketing and effective contact management. Twice a week, IXACT Contact writes articles for its blog which get posted on the company's social media channels. These articles discuss how real estate sales professionals can grow their referral business, keep in touch with their sphere of influence (SOI) more effectively, get better organized, and more.
On IXACT Contact's Pinterest page, Realtors can click on beautiful, eye-catching real estate related images and be directed to articles IXACT Contact has written (about everything from drip marketing to real estate CRM to getting more real estate leads).
"Our move to create two more official social media pages for our company, a Google Plus page and a Pinterest page, means that we can communicate with our customers and prospects in more ways, people have more ways to find and communicate with us, and we can provide even more value through content offers, promotions, and contests which we frequently run across our social media channels. As other social media channels gain popularity among our target market of real estate sales professionals, we will establish a presence with those social media sites as well," said Rich Gaasenbeek, Vice President, Sales and Marketing, IXACT Contact.
About IXACT Contact Solutions Inc.
IXACT Contact® is an easy-to-use web-based real estate CRM and real estate marketing system that helps REALTORS® build lasting relationships with past clients, hot prospects and important referral sources. IXACT Contact makes it easy to maintain full contact profiles and to stay in touch with clients in a way that's personalized, relevant and timely. With IXACT Contact, real estate agents can convert more leads into listings and attract more referrals and repeat business. Real estate sales and real estate prospecting become easy. Real estate marketing is also a snap with IXACT Contact's personalized mass email, drip marketing, and email campaign reporting features. The Active Business side of the system helps REALTORS® keep control of transactions by managing all the to-do's associated with listings and buyers. Sign up for a FREE 5-week trial today at http://www.ixactcontact.com.