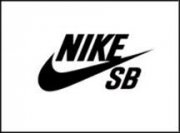 Shoes have been our largest catagory for the past couple of years, a staple as soft and hard good sales have leveled off.
Annapolis Md (PRWEB) April 12, 2012
Nike SB is releasing 2 limited colorways of their popular Stefan Janoski low and Dunk High shoe this month.
Quickstrikes are usually only 1 shoe per month but April 2012 looks like a special month with 2 on the way.
Pure Board Shop is expecting to receive both of these and will drop them later this month.
Nike SB is Nike's skateboarding shoe line and has an extremely limited distribution.
The "Quickstrike's" that Nike SB releases each month are even rarer and not all Nike SB authorized dealers are able to stock these.
Here is a quick history on Nike SB:
Nike Skateboarding, also known as Nike SB, is the Nike brand for its line of shoes, clothing, and equipment for skateboarding.
In 1997, Nike produced their own line of skate shoes, but were unable to sell to many specialist skate shops as the market was already strongly in favour of companies such as DC, Globe and Vans and Nike wasn't associated as a skateboarding brand among a skateboarding community; heavily influenced by branding.
In 2002, Nike came out with the SB brand. Nike SB Dunk Lows were released, with padded tongues and collars with the "Zoom Air" insoles and were more similar to their competitor's styles than their previous attempts. After the SB Dunk's mediocre sales, they released four other models: The Nike SB Angus, Nike SB FC, Nike SB Delta Force and Nike SB URL.
In 2004,Nike SB signed Paul Rodriguez as a figurehead to the brand. In March of that year, Nike released the Nike Dunk SB collection, due to the increased popularity of skateboarding in California. Differing from the old SB Dunk range in that there were a variety of changes made, designed specifically for skateboarding. The collection included increased padding and Zoom Air insoles. Due to the function of skateboarding shoes the material quality was increased, including triple stitching which is the standard for shoes designed for skateboarding due to their intense wearing.
In 2005, Nike SB gave Paul Rodriguez his own pro model shoe named the Nike SB Paul Rodriguez Zoom Air Low. That year, one of Nike SB's spokespersons, Lance Mountain, decided to release the Nike Blazer SB, a version of the Nike Blazer basketball shoe from the early 1970s. They named it the Nike SB Blazer and added a few new features such as the padded collar and Zoom Air insoles. Lance rode for Adidas in 2005 and then joined Nike SB in 2007.
Nike SB has slowly added to their pro shoe models with shoes by Stefan Janoski, Omar Hassan and Eric Koston.
Nike SB, as well as Adidas Skateboarding, Huf, Vans, DC, Globe and other footwear may be viewed at pureboardshop.com.