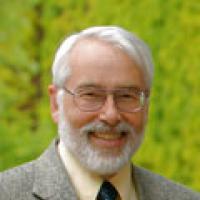 Rio+20 can matter to all of us if a) we engage in providing input to shape it and b) we ask our governments, educational institutions, NGOs, and the business and labor communities to pay attention to a blueprint in which we all have a stake.
Washington, DC (PRWEB) April 12, 2012
The Security and Sustainability Forum announces its free May 10th webinar on "Increasing Collaboration to Build a Sustainable Future," co-produced by the Association for the Advancement of Sustainability in Higher Education (AASHE).
The first session in SSF's Run up to Rio +20 series will begin with a background on the Rio conference and what the UN hopes to accomplish there, followed by a briefing on the US Federal Government sustainability research goals. A panel of academic and industry thought leaders will then discuss how to increase their cross-sector collaboration, in light of Rio +20 goals and the government's sustainability agenda.
Throughout "The Future We Want - Zero draft of the outcome document," the need to increase participation and collaboration is explicitly stated. The document calls for engagement of all stakeholder groups, technology and knowledge transfer, and other types of collaborative efforts. Though the summit is directly aimed at engaging governments to commit to building a more sustainable world, it clearly articulates the need to form partnerships and engage the citizenry in order for the blueprints they build to be effective.
Attend the webinar to learn about current and future sustainability planning from industry and academic experts, and how their collaborative efforts will further our progress toward building a sustainable future.
The webinar is on May 10, from 1:15 p.m. to 2:45 p.m. EDT. Register for free.
Paul Rowland, Executive Director of AASHE will host a panel of experts, including:

Chantal Line Carpentier, Sustainable Development Officer in the UN's Department of Economic and Social Affairs, will present the background for the Rio +20 conference.
Alan Hecht, Director for Sustainable Development with the US EPA's Office of Research and Development, will present the US government sustainability research priorities.
Wim Wiewel, President of Portland State University, helped the University increase effectiveness through the cultivation of civic partnerships and investing in research.
Rose Johnson, President of Haywood Community College, built a legacy by integrating sustainability not only into the campus, but also into the school's curriculum.
Denny McGinn, President of the American Council on Renewable Energy (ACORE), brings a defense and security background to ACORE's work bringing all forms of renewable energy into the mainstream of the US economy.
Clay Nesler, Vice President, Global Energy and Sustainability for the Building Efficiency business of Johnson Controls, brings a mechanical engineering background to sustainability strategy and planning, including the promotion of energy efficiency to diverse audiences.
About the Security and Sustainability Forum
SSF is a public interest, membership organization that hosts free, live educational webinars. Sessions feature panels of global experts who address human health and welfare impacts caused by climate change and other environmental disruptions. The webinars outline how sustainable approaches to minimize environmental stresses can reduce instability and conflicts, thereby improving the physical and economic security of humankind. Our programs seek to not only educate our audience about sustainability and how it fits into their areas of interest and work, but also spark new ideas about resilient approaches and solutions.
Access to SSF's webinar archive is offered through a free membership program.
About AASHE
AASHE is a membership organization providing a network and resources to support higher education institutions working toward sustainability. Associate memberships connect higher education associations, K-12 schools, government, non-profit organizations, and businesses with the network of Universities, creating a diverse community to share ideas and practices.