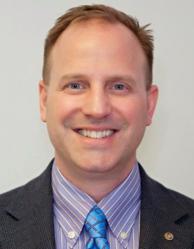 This innovative device fits perfectly with my goal of providing the most appropriate and advanced solutions for chronic pain management.
Dallas, TX (PRWEB) April 11, 2012
Pain Treatment Centers of America is proud to announce that partner Matthew Rupert, M.D., is the first physician in Tennessee to perform an implantation of Boston Scientific's Infinion™ 16 Percutaneous Lead, the world's first and only percutaneous lead with 16 contacts, to provide advanced pain management through spinal cord stimulation.
As the latest innovation in Boston Scientific's percutaneous lead portfolio and part of its Precision Plus Spinal Cord Stimulator (SCS) System, the Infinion provides twice the contacts of any other percutaneous lead. The thin, wire-like leads are placed under the skin to provide gentle stimulation to nerves associated with debilitating spine pain that can radiate to the back, neck, head, arms and/or legs. This gentle stimulation confuses the nerves and prevents them from sending pain signals to the brain.
Dr. Rupert said, "The Infinion's 16 leads are designed to provide greater coverage for targeted nerves, and therefore will give my patients a better solution for head, neck and back pain relief. This innovative device fits perfectly with my goal of providing the most appropriate and advanced solutions for chronic pain management."
Spinal cord stimulation, a form of neurostimulation, has been used since 1971 to provide life-changing pain relief for people who have not found relief through conservative chronic pain management, such as physical therapy, pain medication or corrective surgery. The approach uses leads attached to a small battery planted under the skin, which is designed to be remotely rechargeable for up to ten years and not limit physical activity.
About Matthew Rupert, M.D.
Dr. Matthew Rupert has an extensive background in chronic pain management, technology and innovation. He paved the way for the first dual degree program at his college, as the first student in the history of the University of Cincinnati to complete a simultaneous pre-med program and engineering degree, with a focus on medical devices, while also completing the honors program there. Dr. Rupert stayed at the forefront of medicine by studying at the prestigious University of Texas-Southwestern Medical School, completing an interventional pain management fellowship under the guidance of world-renowned Gabor Racz, famous for the Racz or Lysis of Adhesions procedure, at Texas Tech University, and training through the World Institute of Pain, obtaining the rare Fellow of Interventional Pain Practice.
Dr. Rupert currently provides chronic pain management solutions in the greater Nashville, TN area through his office located in Franklin, TN.
About Pain Treatment Centers of America
Pain Treatment Centers of America (Pain Centers)'s mission is to educate patients about options available for interventional pain management, connect patients to select board-certified physicians, and promote advancement in pain management by funding and encouraging medical research. Headquartered in Dallas, TX, Pain Centers has partnered with leading pain management specialists in Nashville, Houston, Lubbock and Dallas regions.
To learn more about spinal cord stimulation and other interventional pain management solutions, call Pain Treatment Centers of America at (855) 849-7246 or visit paintreatmentcenters.com.