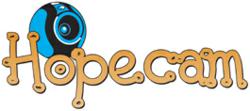 Reston, Virginia (PRWEB) April 19, 2012
For the twelfth year in a row, Hopecam will be hosting the annual Hopecam 5K Run/Walk on Sunday, May 6, to benefit the charity's program. Since 2003 Hopecam, Inc., a 501c(3) nonprofit charitable organization, has helped more than 225 hospitalized or homebound children cope with loneliness and isolation as they battle cancer or other life-threatening illnesses. All services are provided completely free of charge to the families and school partners.
Honored guests of this year's Hopecam 12K are Stefano Rocca and Francisco Granados. Stefano is an 8 year old boy in 2nd grade at Westbriar Elementary School (Fairfax County Public Schools) in Vienna, VA. Stefano is battling leukemia. Francisco is a 10 year old boy in 4th grade at Flintstone Elementary School (Prince George's County Public Schools) in Oxon Hill, MD. Francisco is battling lymphoma.
Event details:
Hopecam 5K Run/Walk
Sunday, May 6, 2012
Sign in: 7:30am
Race starts: 8:00am
Register online: http://www.hopecam.org/ournews/events/hopecam-5k
Location: 1890 Preston White Drive, Reston, VA
Fee: $25 ($10 - age 12 and under)
All pre-registered participants will receive a complimentary t-shirt & goodie bag. The Hopecam 5K will be professionally timed, and features post-race DJ entertainment and refreshments. Families are encouraged to participate - strollers are welcome.
Hopecam connects hospitalized and homebound children undergoing long term treatment with their teachers, classmates, family and friends by providing laptops, high speed internet and web cameras. All services are provided completely free of charge to the families. Hopecam provides this service through partnering with area hospitals (Children National Medical Center; Inova Fairfax; NIH; Johns Hopkins, etc.), social workers and dozens of school districts in Virginia, DC and Maryland.
Research suggests that isolation and loneliness are disruptive and devastating for homebound and hospitalized children especially children battling a long term illness and treatment. They are separated from their friends at school and lose most social interaction. Hopecam bridges that gap by providing each child with a laptop, web camera and a corresponding setup in his or her classroom. The charity coordinates with school administrators to successfully connect each child with his or her school.
For more information about Hopecam's 12th Annual 5K Run/Walk or the charity, visit the website at http://www.hopecam.org
About Hopecam
Hopecam connects homebound children undergoing treatment for cancer, and other life-threatening illnesses with their friends at school using laptops, high speed internet connections and web cameras. Recognizing the critical need for socialization, Hopecam seeks to bridge the lonely divide between homebound children and their friends at school during this frightening time. Staying connected to school significantly reduces the stress of re–entry when treatment is completed and children resume a normal life. Since its founding in 2003 by a parent whose child was diagnosed with leukemia, Hopecam has connected over 225 children with their friends, classmates and families. For more information, visit http://www.hopecam.org