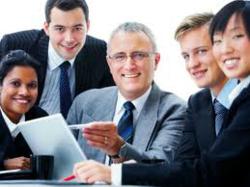 Santa Rosa, CA (PRWEB) April 13, 2012
On April 10, 2012, KQ Insurance Services announced the launch of a new "Health Insurance Broker" page on their website. The webpage outlines the advantages of going through a medical insurance broker to get assistance when choosing a medical plan, receiving quotes, or applying for coverage. The new page is intended to dispel myths about health insurance costing more and the application process being slower when a middle-man is involved.
The Health Insurance Broker page asserts that the personalized service that a health insurance broker offers helps consumers take the guesswork out of shopping for healthcare, thus saving time and enabling applicants to find health insurance that best matches their needs. "When we have the opportunity of helping someone find health coverage that suits their budget and service needs, there's a thrill of knowing that there's another person or family who's going to be protected from potentially high medical expenses," said Thomas Cazneau, Enrollment Specialist and Social Media Administrator at KQ Insurance Services.
The new webpage also addresses what to look for in a health insurance broker, whether you are looking for individual health insurance or group health insurance for small businesses. Since going through a broker is free and the product and price for the health plan is the same as going directly to the insurance company, what health insurance brokers are really selling is service. As such, you want to find someone you work well with. At KQ Insurance Services, being entrusted with helping someone find their next step in obtaining medical insurance is not a small thing. It's not unusual for them to talk with people who are in a crossroads situation. When it comes to healthcare, consumers tend to prefer dealing with a compassionate representative who is willing to take the extra time with them.
"We try to be the kind of service representative that we would want to talk with if we were on the other end of the phone," noted General Manager, Jessica Howland. "Sometimes, people who call for health insurance just lost their benefits due to a job loss or death of the subscriber and they need affordable medical insurance. You don't always know where people have been, so as a health insurance broker, we try to offer health plans that make the most sense for the customer's particular situation," she added.
About KQ Insurance Services
Since 2005, KQ Insurance Services has ranked as one of the top online individual and group health insurance agencies. The company consists of benefits specialists who provide personalized insurance services to individuals and businesses needing assistance with enrollment, quotes, and health plan questions.
###