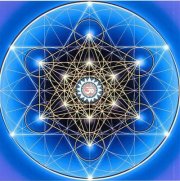 Delray Beach, FL (PRWEB) April 13, 2012
Palm Partners, The Harrigan Foundation and Revolutionary Growth will host their 2nd Annual Success Revolution Event on April 21st, 2012 from 9:30 a.m. to 6:30 p.m. Lifestyle coaches Dug McGuirk and Heidi Bilonick will lead the workshops on "State Management" and "Neuro Linguistic Programming" (NLP) to help attendees understand the reason behind common behaviors and what can be done to control and change them. The Success Revolution will cover State Management, Models for Transformation, and basic understandings of NLP in order to demonstrate how to facilitate positive change within one's self and for others. This workshop is ideal for anyone in the recovery field who would like to learn more about the motivators behind human behavior and how to use that knowledge for improved performance, conflict resolution and client relationships. For professionals working towards Certified Addiction Professional (CAP) certification, this course provides eight CEU credits.
The 2nd Annual Success Revolution Event will take place on April 21st, 2012 from 9:30am to 6:30PM in the 2nd floor auditorium at 816 Palm Trail, Delray Beach, Fl 33483. The event is open to the public, RSVP and share on Facebook. Tickets are $197. Contact Dug McGuirk at 561-819-3027 to purchase tickets.
About Palm Partners
"Palm Partners", a state licensed Drug and Alcohol Treatment Facility in Delray Beach, FL. Palm Partners offers drug and alcohol treatment programs such as medical detox, residential drug alcohol treatment, intensive outpatient drug alcohol treatment, outpatient drug alcohol treatment with residence (and without residence), recovery relapse and a family program. All programs include a multidisciplinary approach, except when medical detox stands alone, to treatment that includes but is not limited to 12 Step Workshops & Meetings, Dual Diagnosis, Medical Detox, Individual, Group & Family Therapy, Relapse Prevention, Recovery Networking, Healthy Lifestyles, Trauma Resolutions and Holistic Drug Treatment. Whether you're a resident of Florida or live out of state, Palm Partners can provide you with quality care drug and alcohol rehabilitation. If you or a loved one is in need of a drug rehab in Florida, call 877-711-4673.
For information about Palm Partners and the 2nd Annual Success Revolution please contact:
Dug McGuirk: Licensed Master Practitioner and Trainer of Neuro Linguistic Programming and Certified in Neo Ericksonian Hypnosis
Chief Lifestyle and Transformation Officer
Palm Partners | http://www.palmpartners.com | 646-523-8230
Feed Your Passion, Starve Your Fear!