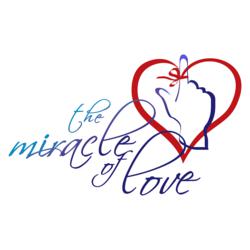 "Now is the time and opportunity to respond, as a leader from Loved based values, to what is going on in our world and in your Life." Al Diaz
Pomona, CA (PRWEB) April 13, 2012
The Miracle Of Love World Tour 2012 continues around the world. Many people are gathering together to share a Life Enhancement Experience created to further empower the heart based consciousness as started in a movement last year with Al Diaz. "There is a very real chance that people are reading this article at the perfect time in their Life. It is an indication that there is some level of understanding and awareness about how humanity coexists. Humans have an inner knowing that somehow if taken the time to consciously lead from the heart today it would create a positive ripple effect for people world wide, but most importantly in an individuals own Life." Say Al Diaz
"Now is the time and opportunity to respond as a leader from Loved based values to what is going on in our world and in your Life. Our Life and our world are craving to BE responded by or led from those that lead from the Heart. Very simply put…To lead from your Heart is to watch the world change and live the Life desired." Says Al Diaz founder and radio host for Ilumine Ao.
"By aligning our Self with our highest aspirations, not with the lowest common denominator, with our pure Truth, not falsehoods, with Love, and not with hate, we help to create heaven on earth that is our birthright. I ask you to give Love and Life to your dreams and dare to live and BE different…which will contribute to the rally to unite us human BEings." Says Al Diaz
Al Diaz is pleased to announce The Miracle Of Love World Tour 2012. The Miracle of Love World Tour is a Life Enhancement Experience designed to bring renewed life. With various options for one or two day workshops. The workshops begin each day with an opening blessing and intention setting with a local, inspirational special guest. The tour includes several international speakers sharing insights on various areas of life enrichment and wellness. For more information visit http://www.themiracleoflove.com
Al Diaz is hosting The Miracle Of Love World Tour 2012 to further explore the possibilities of The Miracle Of Love in our lives. He invites the world to join him and the many other presenters as they visit the Joyville Resort located on the beautiful island of Jeju, South Korea. Enjoy a 5 day excursion package that includes workshops daily as well as island exploration to places recently named one of the "Natural Wonders Of The World".
The Miracle Of Love World Tour continues to the Vie Hotel in Bangkok, Thailand on June 16th, 2012. Al Diaz and Char Ravelo will be presenting during this 1 day workshop. Al Diaz is very excited to announce he will also be a Speaker at The AMAZING Thailand 9FilmFest in Bangkok, Thailand on June 17th, 2012.
This year's festival theme is "The Heart." The AMAZING Thailand 9FilmFest invites filmmakers, student filmmakers and amateurs to submit their films. The Miracle Of Love Tour will be submitting a 9 minute short film to the festival which will express the passion that Al Diaz has to move and inspire millions of people to remember their own innate gifts. The Miracle Of Love film is produced by Rich Bella of FocusBella Productions in partnership with Jeni Lynn Allen of Omni One Media.
The Miracle of Love is to further augment your life and enhance your overall wellBEing, regardless of your community, organization or institution, and without adding any dogma, religion, practice, sect, philosophy, science, cult, or the like, into your Life. The Miracle of Love is guidance … to simply guide you to remember the answers you already have. And to lead from The Heart, which aligns the film festival and The Miracle Of Love together as one. The deadline for submitting to the festival is April 23rd, 2012. For more details about The AMAZING Thailand 9FilmFest visit http://www.9filmfest.com
The Miracle Of Love World Tour will also visit Latin America adding dates and locations daily. Visit http://www.TheMiracleOfLove.com for more information and updates. Please meet The Miracle Of Love World Tour Presenters:
Al Diaz Is the Founder of Ilumine Ao, Keynote and International speaker, author of The Titus Concept and Confirmations, cutting-edge internet radio show host, and Guide who has inspired thousands with his empowering message of Unconditional Love to simply shatter that which no longer stands to serve for our best and highest good.
Al speaks from the Heart with his guidance and insights for us to remember our own answers that we are seeking and that allows us to see and feel the "Truth" that is already within all of us. In doing so…this raises our level of awareness and brings forth the consciousness for healing, blessings, and empowerment, triggering shift and change, ascension through Love, discovering newer dimensions that represent liberation, and the freeing of our Heart for our own personal greatness. He will be speaking on "Clarity & Focus with Unconditional Love." For more about Al Diaz visit http://www.TheMiracleOfLove.com
Marsha Bogolin is an international presenter and creator of seminars from introductory levels in the Art of Living to advanced Spiritual Leadership for 20 years in 7 countries. Currently Program Director for Spiritual Leadership Service International, and formerly for Emissaries International worldwide network, she moved to Jeju, the southernmost island of South Korea in 2007, where she and her husband continue their training and will host the Miracle of Love in Paradise – Jeju, May 11-15, 2012. Marsha will guide you to " Move in Harmony with the Power of the Universe!" For more about Marsha and her services visit http://www.SPLeadership.org
Char Ravelo is an ambassador for the Wellness Movement in Hawaii. She is a TV host on "Inspiration on OC 16", a wellness show on Time Warner Cable statewide channel; publisher of Hawaii's Inspiration Magazine; president of Kauai Health and Wellness Association; and creator of the Kauai Wellness Expo, an annual event promoting health and wellness programs, and wellness tourism. A wellness coach, personal trainer and business consultant with over 25 years of experience, Char inspires individuals to courageously live healthy and balanced in their spiritual purpose. For more about Char and her services visit http://www.hawaiisinspiration.com
Yujin Pak is an international spiritual teacher, speaker and mentor with 25 years experience. Yujin was a primary leader of Emissaries International worldwide network for 10 years. Head of its Spiritual Education and Leadership Training Program, he designed, implemented and facilitated many transformational programs. In his twenties, Yujin was the first Korean-born Rhodes Scholar to Oxford University, also an accomplished wilderness guide and instructor for Outward Bound Schools. In 2007 he moved to Korea to initiate a new leadership education project. For more about Yujin Pak and his services visit http://www.SPLeadership.org
Javier Garay is an energy medicine healer, who started on his spiritual journey at an early age with very strong visions and Divine messages for the people around him. Realizing that he was highly gifted, he began doing healing and energy work with Indian shamans in North America as a teenager, developing his skills to include physical, energetic, emotional and spiritual healings on many people, directly or remotely. He has also helped many people over the years awaken their inner light, changing the lives of all who have sought his guidance and Divine healing support. Contact Javier at The Inner Sanctuary journey2healing(at)gmail(dot)com.
And one more very special announcement, The Miracle Of Love World Tour will be hosting a free event in Pomona California on April 21st, 2012. This very special engagement is offered in English and Spanish and will include Javier Garay offering healing energy and opening blessing. Visit http://www.TheMiracleOfLove.com today for your Life Enhancement Experience.
Contact for interview scheduling Al Diaz send an email to: aldiaz(at)ilumine-ao(dot)com