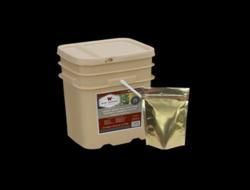 The new offerings of Wise Company foods include freeze-dried meats, fruits, and vegetables
Destin, FL (PRWEB) April 12, 2012
The Wise Company features multiple selections of food that are growing quickly in popularity. From the inception of the Disaster Relief Supply franchise, a partial inventory of Wise has been offered with great success. A growing demand in emergency food spurred the decision to increase this inventory to include a full selection of Wise foods. Starting immediately, and just in time for hurricane season, Disaster Relief Supply will begin promoting the full-line of meals both online and in-store.
The new offerings of Wise Company foods include freeze-dried meats, fruits, and vegetables. Up until the release of the meat, fruit, and vegetable meals, Wise had only offered soy-based vegetarian breakfasts and entrées. The new meals are meant to both offer customers a variety of choices with a long shelf-life (15-25 years), and provide an ample supply of emergency food storage (between 60 and 240 servings per kit/bucket).
The full-line of Wise Company foods is expected to yield a high number of sales for the duration of the year. With storm season beginning, prices of food rising (reuters.com), and an increased interest in emergency supplies from survalists and disaster prepper clientele, ready to eat and freeze-dried foods are expected to be in high demand in 2012. By increasing Wise products, Disaster Relief Supply seems to be bracing for a busy year in the disaster business.