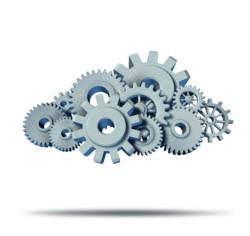 By deploying Lentaris globally, Teliris allows customers to conveniently access on-demand services, making video collaboration more accessible than ever before.
New York, NY (PRWEB) April 12, 2012
Teliris (http://www.teliris.com), the leading video collaboration and managed services provider, today announced the general availability of Lentaris™, a cloud-based platform delivering comprehensive video managed services and multipoint collaboration to any video endpoint across the enterprise with guaranteed reliability.
Teliris Lentaris combines cloud-based infrastructure for multipoint and interoperability with Teliris' comprehensive managed service: including scheduling, meeting production, VNOC support, monitoring and reporting. Lentaris is deployed on commodity hardware and integrated with Teliris InfiNET, a network purpose-built for video.
Teliris customers will benefit from the greater scale and efficiency delivered by Lentaris. By deploying Lentaris globally, Teliris allows customers to conveniently access the on-demand services, making video collaboration more accessible than ever before.
"From day one, Teliris has understood the value of managed services in driving utilization for better ROI by making it core to our video offering with cost effective and reliable solutions and services. With Lentaris, we are now extending the same quality and reliability to users of virtually any video endpoint with that goal still in mind – greater adoption for greater value," said Teliris CEO Neil Hobbs.
Customers using Teliris' broad range of video solutions will continue to experience the same high-quality managed services backed by the industry's highest SLA (99%+ reliability) along with built-in multipoint and virtual meeting room capabilities. Additionally, these endpoints can enjoy unlimited interoperability through Lentaris, which provides seamless integration of the entire video estate into a single managed service and scheduling system.
Users of other videoconferencing products can now maximize their video investment by wrapping it with Lentaris managed services. Reliability is key to driving utilization, and Lentaris ensures a hassle-free user experience.
Enterprise users simply access the Lentaris cloud for multipoint and management without the added cost of purchasing infrastructure. With Lentaris, Teliris also manages existing video infrastructure for increased reliability and integration with the rest of the video deployment.
Lentaris offers both scheduled start or managed self-start for maximum flexibility. When users schedule meetings through the Teliris AccessPortal, they can simply walk in and meet. Managed self-start calls allow for ad-hoc meetings through either direct dial or virtual meeting rooms while still allowing for comprehensive management through monitoring and VNOC support on demand.
In order to drive video adoption across the enterprise, Teliris now offers increasingly cost-effective video solutions. With the general availability of Lentaris, Teliris also delivers the Teliris StartPoint™, a low-cost managed video solution and Teliris @nywhere™, the first fully managed video software client. Both endpoints include built-in multipoint capabilities and access to the full suite of Lentaris-based services.
To learn more about Lentaris managed services packages and supported endpoints or to become a Teliris channel partner, visit http://www.teliris.com.
About Teliris Telepresence
Teliris delivers immersive visual collaboration managed services and solutions designed to drive value across its customers' video estates. Built on its lightweight Lentaris™ platform, Teliris' comprehensive capabilities include end-to-end managed services, immersive video solutions ranging from boardroom to desktop and cloud-based interoperability. Founded in 2001, Teliris is headquartered in New York and London with deployments and Teliris Channel Partners across the globe. For more information, visit http://www.teliris.com.