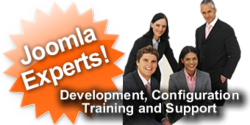 CNP Integrations is known for delivering world class support for Joomla CMS
(PRWEB) April 13, 2012
CNP integrations launches a new webinar series focused on educating and informing Joomla! CMS Users. This new training series will include a variety of topics related to best practices for developing and supporting Joomla! CMS web portals.
Upgrading your Joomla! 1.5 website is the first webinar in the series, scheduled for Wednesday April 18th at 1pm EST. Upgrading your Joomla! 1.5 website ( to the new Joomla! CMS 2.5) will be hosted by CNP Integrations CEO Christopher Nielsen and presented by Joomla expert and project manager Jonathan Neubauer.
As the Joomla! 1.5.xx versions come to End of Life (EOL) in the next couple months, and lose support from the Joomla! Project for Security and Bug Fixes, it becomes even more important to know your path forward for your Joomla! 1.5 site.
Planned topics will cover:

Should I upgrade?
What do I have to do to upgrade?
How much does upgrading my site cost?
What happens if I don't upgrade?
CNP's new webinar series is free, and open to any Joomla! users, or people interested in Joomla!. Upcoming regular, monthly webinars will cover topics such as Joomla! Security, Mobile for Joomla!, Extending Your Joomla! Content, Learning Management with Joomla!, and many more helpful topics for Joomla! site owners, administrators, and users.
Registration is here: https://www2.gotomeeting.com/register/685310066
An information page with a schedule of upcoming webinars and archives can be found here: http://www.joomladesignservices.com/cnp-webinar-upgrading-joomla-15-websites.html or by visiting joomladesignservices.com for other related content.
CNP Integrations is known for delivering world class support for Joomla CMS
CNP Integrations has an engaged global team of technical and configuration experts and employs highly skilled programmers and project managers with the focus of providing the most responsive web application support services for the Joomla CMS and other compatible technologies. CNP Integrations is a business division of Creative Networks Protocol Inc., a Massachusetts based corporation. With core operations in 3 states and 4 countries CNP Integrations offers premium technical support and hosting with a value building methodology and a proven process of project management success. CNP Integrations primarily provides services across the United States but has serviced companies globally in 7 countries abroad.
CNP can be found on line at the following web portals: http://www.cnpsupport.com, http://www.cnpintegrations.com, and http://www.joomladesignservices.com.