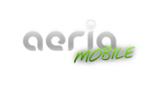 Santa Clara, Calif. (PRWEB) April 12, 2012
Aeria Games, a leading global publisher of free-to-play online games, revealed today that it has entered a partnership with Pokelabo Inc., a leader in Japan's social mobile gaming market. Under the terms of the agreement, Aeria Mobile, Aeria's new mobile gaming division, will release the hit mobile social card game Monster Paradise for Western markets. The two companies will also cooperate to develop and publish other new games based on Pokelabo's IP for Aeria's markets worldwide. Monster Paradise is the fourth game to be announced from Aeria Mobile, in line with the company's aggressive goal of releasing a series of high quality mobile and tablet titles in 2012.
The rapid expansion of Aeria Mobile is in keeping with Aeria Games' successful growth overall. Aeria Games is adding more than one million players each month and has a base of over 35 million core gamers worldwide. Pokelabo is the latest developer to align with Aeria Mobile as the company releases new titles from its in-house teams and its growing stable of talented external development partners.
In Pokelabo's popular Monster Paradise game, players attempt to restore the peace between monsters and humans that has been disrupted by an invasion of evil monsters. Players become monster tamers, collecting and strengthening monsters to repel the enemy invasion. Multiple monsters can be combined to make more powerful monsters, and players can work with friends on Facebook and Twitter to ally against strong enemies.
"Monster Paradise is a perfect match for the emerging core gamer demographic we are reaching with our mobile game portfolio across Western markets," said Lan Hoang, Chief Executive Officer, Aeria Games. "Aeria Mobile is quickly adding fresh new content, and we look forward to expanding our relationship with Pokelabo by bringing players additional games in the future."
Founded in 2006, Aeria Games publishes highly successful free-to-play titles that provide deep, immersive multiplayer experiences with active community support. As with Aeria Games, Aeria Mobile focuses on delivering high quality freemium experiences to "power gamers," mid- and hard-core players who love high quality online game experiences and invest significant time playing. Aeria Mobile continues to scale up for aggressive growth as it fosters both internal development and the acquisition of new titles through strategic global partnerships. In the coming months, the division will provide more updates on previously announced titles including Eden Eternal: Monster Arena, Tuff Tanks, and Armygeddon, as well as announce additional titles and partners.
Media assets can be found at:
ftp.oneprstudio.com
Login: OPSMedia#2
Password: plethora1977*
Folder: Aeria Mobile
For more information on Aeria Mobile, visit http://www.aeriagames.com/games/mobile and our Facebook page at http://www.facebook.com/AeriaMobile.
About Aeria Games
With a rapidly growing community of over 35 million core players and a deep portfolio of development partners, Aeria Games is a leading destination for free-to-play online multiplayer games. Founded in 2006 and with offices in the US, Germany, and Brazil, Aeria Games publishes and develops high quality online games in nine languages—English, German, French, Spanish, Portuguese, Polish, Italian, Turkish, and Russian—covering more than 30 countries. The company's proprietary technology offers strong benefits to both players and developers. Players gain access to a universal gaming destination providing deep, immersive online games accessible from PC, browser, tablet, and smart phones. Developers get a blazingly fast point of entry to the global gaming market via Aeria Games' specialized platform that enables quick and easy game integration. The company's diverse portfolio includes highly engaging fantasy MMORPGs, action shooters, anime-style social games, and multiplayer mobile titles. For more information, visit http://www.aeriagames.com. For more information on Aeria Mobile, the company's new division for core mobile gamers, visit http://www.aeriagames.com/games/mobile.
All trademarks or registered trademarks are property of their respective owners.
CONTACT:
Jeane Wong | Kjell Vistad
ONE PR Studio (for Aeria Games and Aeria Mobile)
510-893-3271
jeane (at) oneprstudio (dot) com | kjell (at) oneprstudio (dot) com