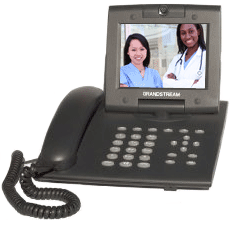 $30-40K savings in just one state.
Ulster County, NY (PRWEB) April 18, 2012
Wind Currents Communications, Inc, (WCCI) supports correctional healthcare providers with V2VIP™ service, videophones, and iV2VIP™ video softphones to integrate face-to-face remote communication into their service delivery, resulting in high quality, cost-effective, comprehensive mental healthcare within the walls of correctional facilities.
Physician reimbursements for drive time, travel expenses and per-hour on-site consultations can be costly. Using V2VIP™ service, a hosted VoIP platform, plus a combination of videophones and iV2VIP™ video softphone for telepsychiatry, one provider estimates savings of $30-40K monthly in just one state.
V2VIP™ service and products are "plug-n-dial" solutions and feature high-quality real-time full-motion video communication. According to Dr. Stephen Kissinger, a mental health consultant, "The telemed clinic went very well with the iPad app. The clinic nurses and I all thought the transmission and/or reception was superior..."
Municipal jails, county governments, law enforcement agencies in small, rural communities or large metropolitan cities, and state/regional correctional facilities all operate with limited resources. These budget-friendly technologies dramatically reduce on-site physician visits and inmate transport while increasing patient access to specialty services such as mental health consultations and eliminating many budgetary headaches.
Wind Currents Communications, Inc. was established in 2007 as an Internet Phone Service company specializing in Voice-and-Video-over-IP products and calling plans, by Wind Currents, Inc., a 15 year-old POTS video corporation. "TelePresence is a reality we've been marketing since 1997," says CEO John Monahan, "and now is the optimum time to leverage the value and benefits of V2VIP™ services and products for business video telephony and telecommunications mandates."
Wind Currents Communications, Inc. offers exceptional customer service with quality cost-effective products bundled with V2VIP™ services for small-to-medium businesses, telemedicine and telehealthcare service delivery, government, and security/monitoring applications.
Call: 877 4BIZ V2VIP (877 424 9828)