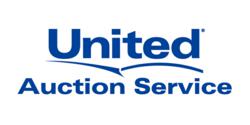 We are purposely keeping the cost of entry low so that sellers can afford to market their properties on a massive scale, but for a fraction of the normal prices associated with most real estate auctions
Kansas City, MO (PRWEB) April 12, 2012
United Real Estate – Dallas, the fastest growing real estate company in Northern Texas, has announced their commitment to spend over $100,000 in marketing to help Dallas property owners sell their real estate. The auction division of United Real Estate – United Auction Service – will conduct a live multi-property Mega-Auction on Saturday, July 14 at the Hilton Dallas Lincoln Centre. This event will allow sellers in the Dallas–Fort Worth Metroplex the opportunity to include their real estate in a well-funded and nationally publicized auction, which is expected to produce a large pool of buyers.
"This is a great opportunity to move property before the selling season is over," said Shawn Terrel, vice president of United Auction Service. "We are purposely keeping the cost of entry low so that sellers can afford to market their properties on a massive scale, but for a fraction of the normal prices associated with most real estate auctions."
The entry fees for sellers wanting to take advantage of this opportunity range from $995 for sellers with one property to $495 each for five or more properties. Sellers who will offer their properties at absolute auction (without a reserve price) will have their entry fee waived. The auction will require buyers to purchase the property as a non-contingent "cash sale" with hard money contracts and 30-day closing. On-site financing options will be made available at the event. Property owners participating in the July 14 event can keep their listing agents onboard.
"Nothing beats the excitement and energy that is created at a live auction event, especially when it comes to homes and investment real estate," said Terrel. "When sellers commit and bidders compete, everyone wins."
For more information concerning this event, call 888-961-6161 ext. 68, email unitedclientcare(at)unitedrealestate(dot)com or visit http://www.TexasPropertyAuction.com.
A Closer Look at United Real Estate
United Real Estate has designed a real estate model that directly impacts how agents work today. Our agents gain the benefit of all United's support services while earning more money on each transaction and not having to pay high monthly fees or franchise fees. This new real estate model is aimed at both urban real estate agents seeking to maximize their income and accredited investors looking for an opportunity to own an exclusive territory within this fast growing business. At United Real Estate, we're using our 87 years of experience and our access to technology to make real estate careers simpler and more profitable. Whatever direction a real estate professional wants to take their real estate career, United Real Estate can get them there and have them earning more money along the way.
United Real Estate is part of the largest national network of real estate brokerages focused on lifestyle real estate. The company has been an innovator in real estate marketing since 1925, perfecting one-of-a-kind marketing techniques supported by an extensive array of proprietary technology to better serve agents, sellers and buyers. This progressive model supports more than 600 offices across the United States, Costa Rica, Panama and Mexico. The United group of companies was recognized by Franchise Business Review, the Wall Street Journal, Entrepreneur Magazine and AllBusiness.com as a top-performing real estate organization. United's team of marketing professionals have earned numerous awards for marketing excellence, including honors for creative design, public relations and web-based marketing.