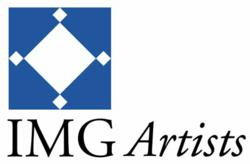 New York, NY (PRWEB) April 12, 2012
IMG Artists (IMGA)--the global leader in performing artist and lifestyle events management—announced today that Jerry Inzerillo will become President and CEO of the company effective April 16, 2012. Mr. Inzerillo will bring his trademark innovation, creativity and passion that developed some of the world's most famous and successful lifestyle brands in tourism and entertainment to the most prestigious name in cultural arts management, IMG Artists, the standard for music, event, festival, government branding, and artist & facility management.
At IMGA, Mr. Inzerillo will lead an aggressive strategy to expand the company's activities and visibility, and further energize and excite the worldwide audience for the performing arts- including music, dance, and theater- through travel and tourism, events for food and wine aficionados, and other lifestyle activities that appeal to a broad range of sophisticated, adventurous, and culturally-curious audiences.
This ambitious new business model, unique within the performing arts management industry, was unveiled today by IMGA's Partners Alexander Shustorovich and Barrett Wissman. Mr. Inzerillo, widely respected for his bold and innovative vision in the areas of entertainment and tourism, was previously President of the Kerzner Entertainment Group, where over the past 20 years he conceptualized and produced over 900 major events globally, including star-studded launches of the Atlantis Resorts in the Bahamas and Dubai. Prior, Mr. Inzerillo was founding President of what is now Ian Schrager Hotels, where he was instrumental in building this now legendary brand. He also played an integral role in coordinating the 1994 South African Presidential Inauguration of Nelson Mandela.
"Jerry is the right man at the right moment for IMGA, and frankly for the entire performing arts industry," said Mr. Shustorovich. "The key to his success as a hotel and entertainment executive was his ability to visualize how to reach increasingly sophisticated and discerning audiences for whom culture and travel are intertwined. These are people who view leisure and entertainment as active experiences. These are the people we want to reach. Jerry brings us not only this vision but a lifetime of contacts in the field that can broaden the appeal of performing artists and change our industry the world over."
The only worldwide performing artist management agency, IMGA has put the promotion and expanded relevance of performing arts at the center of its corporate strategy. With major new financial backing announced in recent months, led by investments from Mr. Shustorovich, who became an equal partner of IMGA in October 2011, IMGA is solidly positioned to diversify and grow the performing arts space. The hiring of Mr. Inzerillo reinforces this strategic direction. Additionally, Deborah Corletta, eight-year veteran of IMGA's New York office, is being elevated to the position of Global Controller and acting CFO.
"This is more than a business strategy," said Mr. Wissman. "It is a strategy to preserve the performing arts for future generations by keeping them relevant to today's audiences. Today's wired generation expect contemporary approaches to enjoying and consuming opera, dance and classical music, necessitating a fresh and modern vision to managing and promoting the arts. This is exactly the perspective Jerry brings to the industry."
In recent years, IMGA has expanded the range and depth of worldwide opportunities for its artists and business clientele, now providing services that include artist management, tours, high-end consultancy, facility management, and the conceptualization and implementation of groundbreaking arts and culture events worldwide. Among its industry-leading projects include consultation on Singapore's groundbreaking new Star Performing Arts Center.
"The performing arts industry as a whole needs to be a 21st century space," said Mr. Inzerillo. "The arts have a unique and powerful ability to inspire and energize people of all ages and backgrounds. I am thrilled to join such a respected and renowned company as IMGA to help develop new tools, connections and media that will attract new fans and delight current enthusiasts of the arts. Together we will build the creative new stages that unlock the public's appetite for the performing arts worldwide."
"With Jerry on board, we accelerate the development of opportunities for our renowned clientele, who continue to be our priority as we offer the finest client management services anywhere," added Shustorovich.
"We will be making a number of tremendously exciting announcements in the coming weeks and months about new projects and partnerships that will once again bring the arts to the heart of popular imagination," concluded Wissman.
###
For Media Inquiries, Please Contact:
Marc Smrikarov, Brown Lloyd James
Email: Marcs(at)brownlloydjames(dot)com
Office: +1-212-486-7070
About IMG Artists
Dynamic, diverse and innovative, IMG Artists is the global leader in the music, event, festival, government branding, and artist & facility management business. With ten offices in eight countries, IMG Artists stays ahead of the curve in the ever-evolving world of entertainment. IMG Artists represents more than 500 leading performing artists through their ten offices around the world, including such distinguished names as Itzhak Perlman, Joshua Bell, and Renee Fleming. IMGA Festival and signature international performing arts events include the Tuscan Sun Festival in Italy, the Napa Valley Festival del Sole, Divino Tuscany, a celebration of Tuscan wine and cuisine in Florence, Italy, and the Abu Dhabi Festival.
For more information please visit http://www.imgartists.com.
About Jerry Inzerillo
Gerard J. Inzerillo, President and CEO of IMG Artists effective 16 April 2012, was most recently President of the Kerzner Entertainment Group, where he had been since 1991. He has been instrumental in the success of breakthrough hotel properties for such high-profile companies such as Kerzner International, One&Only Resorts, Ian Schrager Hotels as well as Four Seasons and Hilton, spanning over 40 years.
Among his many accomplishments has been to produce and position the grand openings of each Kerzner property worldwide. These star-studded events attracted major international media, ultimately increasing exposure and occupancy. Some of these now legendary openings include Atlantis Paradise Island, Ocean Club Resort, Phase II opening of the Mohegan Sun in Connecticut, The One&Only Palmilla grand opening in conjunction with John Travolta's 50th birthday party. He completed the opening of the billion dollar Phase III of Atlantis in the Bahamas in May of 2007 and has successfully opened the $1.5 billion Atlantis – Dubai on Palm Island in 2008 considered by many as the most watched resort opening in modern time making the cover of Time Magazine.
From 1991 to 1996, Mr. Inzerillo was Chief Operating Officer of Sun City, the unique South African resort complex built by Sol Kerzner. While in South Africa, he enjoyed a close personal friendship with President Nelson Mandela that continues today. In 1994, he coordinated the South African Presidential Inauguration of Nelson Mandela at the request of Noble Peace Laureate Archbishop Desmond Tutu who was the chairman of the National Inaugural Committee. In 1987 he was asked to form The Morgan Hotel Group as founding President, which later became Ian Schrager Hotels, with Ian Schrager and Steve Rubell. During his tenure with Schrager, Mr. Inzerillo opened and/or positioned such avant-garde properties as Morgan's, Royalton, and Paramount in NYC, as well as Delano in Miami and the Mondrian in Los Angeles.
Mr. Inzerillo resides in New York with his wife, former CNN news anchor Prudence Solomon and their daughter Helena Zakade, who was named by her godfather, Nelson Mandela of South Africa.