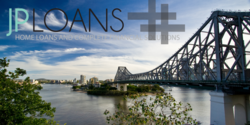 Home loan customers often pay rates that are well above the norm simply because they are unaware of the options they have when it comes to mortgage deals.
Brisbane, Australia (PRWEB) April 16, 2012
There are thousands of people out there looking to get a new home, refinance their existing house or invest in a property in order to secure their financial future. These customers often face too many financial products as well as several obstacles that might prevent them from getting their dream home or the best deal they are looking for. For exactly these reasons, JP Loans – Mortgage Broker Brisbane has just released a series of guides for the consumers explaining the intricacies of home loans, finance and the banking requirements customer will often face.
In a series of videos and blog posts released on JP Loans website and YouTube channel, issues such as bad credit home loans, bridging finance, no deposit home loans, use of self managed super funds (SMSF loans) and 100% offset accounts are explained in detail. JP Loans Managing Director and home loans expert John Paynter explains:
"We often see customers who are denied a loan opportunity by a major bank due to something as simple as an unpaid phone bill. Similarly, home loan customers often pay rates that are well above the norm simply because they are unaware of the options they have when it comes to mortgage deals. Our guides are there for anyone who is looking into a home loan or mortgage to get information and use it when discussing their particular situation with their mortgage broker or financier."
JP Loans guides cover many angles that customers seeking home loans would need to investigate. From choosing a reliable mortgage broker, through possible use of home loans for personal wealth accumulation these guides are surely providing exceptional value – they are at absolutely no cost to access on JP Loans website.
Since for most people their home purchase is the single biggest purchase they will make in their life, its high value and cost of repayments make it important to do it right. John Paynter explains this:
"Probably the most important thing that any customer should do is not to take the first offer they receive. By fully understanding their individual circumstance and exploiting their available options, people might be surprised what a skilled mortgage broker or financier can do for them. Savings might be significant and they may be provided with a much better buying experience overall. Getting the right structure for now and in the future is also very important and often overlooked. We hope that our guides assist people to get the best possible rate and solution on their home loan."
About the Company:
JP Loans Pty Ltd are Brisbane based mortgage brokers catering to customers throughout Australia. The company specialises in home loans, equipment finance, medical finance and car loans. They not only look for the best solution for now but also for the duration of the loan. They also work with tax specialists, lawyers, financial planners along with many others to deliver the best scenario for you. What's more, their service is at absolutely no cost to you.