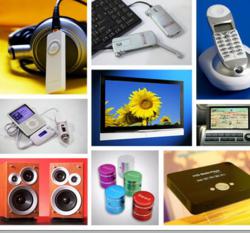 (PRWEB UK) 26 April 2012
Like virtually everything these days, people can buy electronic devices and gadgets online. These kinds of items include games consoles, e-readers, mobile and smart phones, tablet computers, laptops and desktop computers and many more.
Electronics devices are considered by most people to be big purchases, as they cost quite a lot. This is why people need to shop extra carefully and use voucher codes wherever possible to get the best deal and to ensure money is being well-spent.
Follow these tips and online shoppers can't go wrong:
1. Be suspicious of incredibly low prices. If a deal seems too good to be true, it probably is. There are plenty of amazing deals and bargains out there, but online shoppers should always be suspicious of rock-bottom prices and double-check exactly what they will be getting for their money.
2. Always check for discount codes before buying any electronics online. Promotional codes and money off coupons are available for hundreds of devices and gadgets, so customers should always check for them before clicking that 'confirm order' button. Customers sometime will kick theirself later on if they find they've paid more than they needed to.
3. Compare prices before buying. The first site online shoppers visit won't necessarily be offering the best price, so take the time to shop around for a better deal.
4. Get a warranty. Without a warranty in case the product breaks or doesn't perform to customer expectations, they will have wasted money if something goes wrong. Even more money is wasted when they have to buy a replacement product.