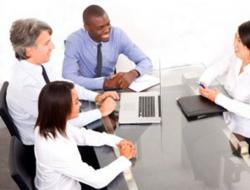 We are confident that going forward, these services will be of considerable benefit to our existing and future clients.
London (PRWEB UK) 14 April 2012
Blavo & Co's Commercial Law and Business Services Department is equipped to meet any client's needs with advice in all areas of commercial and property law. Their specialist teams provide commercially focused advice on the many contractual, risk-based, dispute and compliance issues businesses can face as they operate and grow.
Blavo & Co always aim to prepare and protect the client's aims ideas property and business, as well as an aim to understand the business at least as well as the customer does. The team's lawyers will apply years of commercial experience, gained in many sectors, to meeting specific needs.
Above all, the experienced full service firm aim to make a long lasting contribution to the business in question, by maintaining a strong relationship and providing advice that takes full account of the strategic 'bigger picture'. The service will provide the client with practical advice and guidance on a wide spectrum or commercial, company and property matters including:

Acquisitions and Disposal of Freehold and Leasehold Land and Property
Commercial Leases
Commercial and Residential Developments
Sale and Purchase of Companies and Businesses
Partnership, Directors and Shareholders Agreements
Commercial Contracts
Franchise Agreements
Company Formation and Secretarial Issues
Dilapidations and Service Charge Disputes
Maintaining Business Properties Portfolio
One of the most recent additions to the team, Robert Buchan comments on the ethos of the department. Robert is a Solicitor in the commercial section of the firm's civil department. He is a Solicitor qualified in Scotland and was admitted in 2007.
"We will help you with initial ideas, discussions and negotiations. We will also deal with the necessary documentation and representation required for your business affairs. By working closely with our clients, and liaising with other professional advisers, we will provide a total service. Blavo & Co seek to provide our clients with a comprehensive corporate and commercial service. Due to increasing demand for these services from our private and business clients, the firm has expanded its offering in both areas and we are now able to offer the full range of services to partnerships, SME's and private companies.
We can advise on all aspects of the sale or purchase of a company, and as we are a full service practice, we can draw upon the expertise of our other specialist departments so as to ensure that our clients receive the best possible specialist advice in more complex transactions. The range of services now offered includes general corporate work, compliance with Companies Act 2006, secretarial services, private company mergers and acquisitions including due diligence and disclosure, all forms of general commercial contracts, asset purchases and advice in relation to security documentation and facility agreements.
We are confident that going forward, these services will be of considerable benefit to our existing and future clients. "
Blavo & Co is a full service law firm, with seven offices in London, Hertfordshire and Surrey. The team of solicitors have an outstanding reputation for acting on behalf of individuals, businesses, various sectors and organisations with highly successful results. The firm has developed a reputation for being approachable, friendly and for consistently exceeding its clients expectations whilst maintaining ethical and socially responsible standards.
Blavo & Co has a large team of legal specialists who are very highly regarded in their field.
If you would like to find out more about the range of services offered within the Commercial team, or within any other field, call +44(0)20 7025 2020.