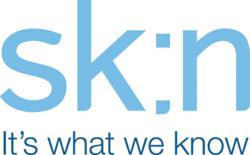 there are still some who are wary of going under the knife and choose non-invasive solutions
(PRWEB UK) 14 April 2012
As the trend in cosmetic procedures rise and more people are opting for cosmetic treatments, there are still some who are wary of going under the knife and choose non-invasive solutions.
At the first stages of searching for treatment information, you may come across hundreds of companies offering you solutions to ageing or problem skin. One of those companies is sk:n clinics, the number 1 Skin Clinic in the UK, offering professional skin treatment experts, with locations across the whole of the country.
sk:n clinics offer a range of non-invasive treatments, which are performed without surgery. These include Laser Hair Removal, Botox, Skin Peels and Lip Fillers.
If this sounds like jargon to you, but you feel that you would like a brighter complexion or a smoother feel to your skin, you can book a consultation with any of the sk:n clinics across the UK. Their skin experts will take a look at your skin and suggest a range of non-invasive treatments to provide incredible results. There is no pressure and you can go away and consider your options.
If you are fed up of shaving (both men and women) a course of laser hair removal will reduce and remove hair follicles, leaving smooth hairless skin.
Noticed some lines and want to smooth out the frown? Botox is a way of gaining a smoother, more youthful appearance.
If you are embarrassed by bad skin or have suffered a condition such as acne, a skin peel rejuvenates fresh skin cells, to provide new, glowing, smother skin. Finally, if you are feeling thin lipped and want a smile that is totally kissable, lip fillers are the way forward.
If you would like more information about any of the non-invasive treatments we offer at sk:n clinics, visit us online at http://www.sknclinics.co.uk and book a consultation.