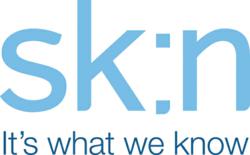 The treatment is a cost effective way of removing unwanted hair.
(PRWEB UK) 14 April 2012
A growing number of men in the United Kingdom are discovering what women have known for many years -laser hair removal treatments take only a short time to carry out, but their results are long lasting.
As the male contribution to the UK's annual hair removal spend of £528 million continues to increase, skin care experts sk:n have revealed more than 10% of the country's men are choosing laser hair removal as their preferred means of banishing unwanted follicles.
The treatment is particularly suitable for men as it can be used on virtually any part of the body. It is as effective on chests and backs, as on legs, underarms and bikini lines. It is also used to treat smaller problem areas, such as hair protruding from earlobes.
During laser hair removal, a laser is directed at unwanted hair. Melanin within the hair acts as a conductor, carrying the laser to the base of each follicle, where it disperses as thermal energy. Thermal energy damages the follicle base, increasing the amount of time it takes for hair to grow back. The re-growth time lengthens as the hair is subjected to more treatments.
Melanin is a vital part of the laser hair removal process. This means the treatment is ineffective on blond, white or grey hair.
Mild discomfort is the worst sensation experienced during laser hair removal. This is countered by a cool airflow system which soothes the skin as it passes over it, reducing irritation.
sk:n provides laser hair removal at clinics all over England, as well as in Glasgow, Edinburgh and Aberdeen. The treatment is a cost effective way of removing unwanted hair. Charges start at £35. They are tiered according to the part of the body being targeted, and the number of sessions necessary to successfully complete the treatment.