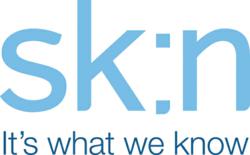 We're committed to ensuring that all UK County Cricket players receive these skin checks, a service which we also offer to former county players too, as a way to look after them and the health of their skin even in retirement.
(PRWEB UK) 14 April 2012
Jack Brooks, a Northants player, just returned from Bangladesh and Sri Lanka playing for the England Lions, was the first to have his skin checked out – with a thorough face examination from sk:n therapist Sarah Hawkins.
Under UV light in a specialist machine, sun damage and irregular pigmentation was highlighted and then a dermatology expert then checked the players for any suspect moles or uneven pigmentation. It was well worth the time as Jack explains: "It was great to have the scan and it's reassuring that we're not doing too badly in protecting our skin. The team is quite strict about always applying sun screen, and those with more sensitive complexions apply the zinc cream too for added protection. Skin damage and skin cancer aren't foremost in our minds when training or out on the field, so these scanning days are really good for focusing our attention back on skin health."
Sarah Hawkins gives the roundup: "The scans showed up a little damage on the cheekbones, nose and forehead but this was to be expected because they're the more bony parts of the face which is where light reflects the most. I saw a bit of localised pigmentation and age spots, and the older players showed more uneven skin tone, but none of the players have anything to worry about. They use sunscreen and I just encouraged them to apply it all year round and 30 minutes before playing outdoors."
Dr Robert Burd, the sk:n dermatologist likewise praised the cricketers: "Reassuringly the team are aware of sun exposure and are taking active measures to prevent UV damage in the future and they're a great example of how to look after themselves. They were really clued up." He advises: "For those wanting to enjoy the sun, just remember a few key things. Wear protective clothing and hats, seek shade in the middle of the day and wear broad spectrum high factor sunscreen of SPF 30 or above."
Group Medical Doctor of sk:n clinics, Askari Townshend comments, "Skin cancer is a serious issue and one that we are keen to raise awareness of, not only for the Northants team but for everyone involved in outdoor sports –players, umpires, local teams and supporters. Unless people get serious about their skin health and have these assessments, then the tell tale signs of sun damage can be missed. And it's not just sports players who need to watch out. Everyone is at risk of sun damage – from holiday makers returning from their summer break to those who work or play outdoors."
Jason Ratcliffe, Assistant Chief Executive of the Professional Cricketers Association explains: "We're committed to ensuring that all UK County Cricket players receive these skin checks, a service which we also offer to former county players too, as a way to look after them and the health of their skin even in retirement. We are very pleased to be able to conduct these important scanning events each year and sk:n is a perfect partner with great expertise and technology."
Skin cancer is a growing problem in the UK. Over 100,000 new cases are diagnosed each year, with 10,000 being melanoma, the deadliest form of the disease1. Most skin cancers are caused by long term exposure to the sun2 so those who spend much of their life outdoors are at greater risk of exposure to UV radiation. The good news however, is that in as many as four out of five cases, skin cancer is a preventable disease – these simple skin assessments can identify potential threats and allow early treatment.
sk:n is keen to encourage anyone who has spent long periods outdoors or on holiday exposed to the harmful rays of the sun, to visit their local sk:n clinic and book in for a free skin assessment or a mole check to help put their mind at rest about their skin health.
The scanning assessment consists of an in-depth chat with one of sk:n's experts to ascertain skin type and skin care habits as well as a thorough assessment under a UV lamp to show existing sun damage and identify any other problem areas or changes to the skin. During the consultation, sk:n's experts will offer advice on treatments and products available to help improve the skin's condition and protect it from future damage. Those clients who show more concerning signs of sun damage or abnormalities are immediately referred to their local GP for further investigation.