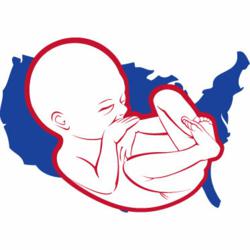 Denver, CO (PRWEB) April 12, 2012
"As the evidence mounts that the truth of the pro-life message is quickly becoming the pervasive philosophy in American culture, exciting, committed and innovative pro-life and faith-based organizations are joining forces to carry the banner of personhood to all areas of American culture," said Keith Mason, President of Personhood USA. The latest such alliance finds Personhood USA and the National Hispanic Christian Leadership Conference joining forces to further the cause of life by advocating for personhood compliant legislation and promoting statewide personhood ballot initiatives.
The National Hispanic Christian Leadership Conference is America's largest Hispanic Christian Organization with 34,200 member churches and 16 million constituents. The NHCLC seeks to activate the Hispanic Christian community through the National Hispanic Evangelical Voter Registration Campaign. Other projects include The National Hispanic Adoption Campaign, countering abortion in new and innovative ways. Their mission is guided by seven directives, among them, promoting a culture of life, encouraging the Christian concept of family, working with youth, and promoting Christian education. Guided by these principles, the National Hispanic Christian Leadership Conference is a natural friend of the personhood movement.
"At a time when the redefinition of what a person is and when a person begins, we find voices like Personhood USA clarifying and reaffirming who a person is--a human being at any age," said Rev. Eliezer Bonilla, NHCLC Executive Board Member and Sr. Pastor at Abundant Life Church of God in San Antonio, Texas. "The NHCLC is proud to partner with Personhood USA as joint voices that rise in this nation, at this historic time, in the defense of a person's unalienable rights to life from the moment of conception and beyond."
Personhood USA is among the fastest growing and most creative grassroots pro-life organizations in the United States. Its total commitment to the cause of personhood has been the engine behind the promotion among pro-life activists and legislators that the recognition of the dignity of the person from conception to natural death, without exceptions and without compromise, must be the philosophical underpinning of all pro-life and pro-family efforts, both political and cultural.
"Personhood USA is honored to partner with the National Hispanic Christian Leadership Conference. We believe that the Hispanic community, with its long-standing tradition of strong families and faith, holds the key to restoring pro-life values in America," continued Mason. "We are confident that this partnership will bear amazing fruit, honoring God, and changing our culture to respect the basic rights of all human beings from conception to natural death."