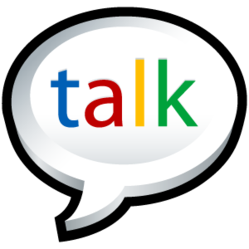 Atlanta, GA (PRWEB) April 12, 2012
Chat boxes are no longer those little applications that people tend to ignore. For many people, chat boxes are simpler ways to communicate. For businessmen, they are handy tools when it comes to marketing efforts. The Chatwing chat box combines handiness and connectivity, creating a unique chatting experience. It is a free chat widget that is gradually dominating the online community.
The latest release of Chatwing chat box is faster and can maintain connection for a long time. Bloggers observed that sending messages through Chatwing takes only few seconds, compared to its first release. Adding to that, Chatwing's Facebook log-in feature is something that cannot be missed.
Now, users can leverage the power of Facebook through Chatwing. Once logged in through Facebook, the usernames of chatters will appear in the Chatwing chat box. Visitors can now send Facebook invitations to each other. Other chat sites tried to utilize social networking site options, but their applications slowed down by a couple notches. The developers of Chatwing constantly maintain the application so that it won't slow down, despite the number of users of leveraging of Facebook.
Chatwing eliminates the need for many chatrooms. The chat box itself is a little chatroom with epic chatting proportions. Any topic can be talked about in Chatwing. Common topics include relationships, dating advice, tips, current events, discoveries, humor, and many more. Also, bloggers who installed Chatwing for their blogs have observed a significant visibility increase. Many visitors were also enticed and made reviews about Chatwing's potentials.
People who want to discover a whole new chatting experience will never be disappointed with Chatwing. It is versatile, unique, easy to use, and will definitely stay for a long time.
About Chatwing
Chatwing.com has developed live chat software for websites and blogs. The Chatwing.com website offers users the ability to signup and create a customizable live chat feature in 1 minute or less. Users have the ability to customize the size, color, and fonts of the chat product. The ability to chat via social media accounts such as Facebook and Twitter enable Chatwing to offer a personal and unique real-time experience to all sites. Chatwing is 100% free web software.