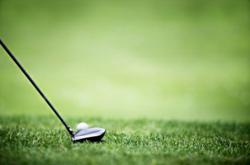 One Shot to change a Lifetime fovever ...
Connecticut, Rhode Island, Massachusetts (PRWEB) April 17, 2012
Dream Shot Golf Inc., established in 2008, is new to Connecticut, Rhode Island and Massachusetts Golf Courses. Courses that team up with Dream Shot make additional revenues using the Dream Shot revenue based model. It costs nothing for a Golf course to team up with Dream Shot Golf. Golf Courses that partner with Dream Shot New England will be helping us reach our goal of giving over $250,000 to charity. "Golfers are financially fortunate individuals and in this economy there are many people out there suffering," comments Thomas Gillis New England Regional Manager. By playing Dream Shot, not only do the players win, but charity wins too. Dream Shot New England will be giving over 15% of it's fees that the players pay to take a Dream Shot at a $1 Million Dollar prize.
There are many benefits to the golf course facility, the pro shop, the clubhouse that Dream Shot brings to the table. The program drives players back to the Pro Shop or the Clubhouse to spend money using the discount "win" tickets the players get for registering out on the Golf course at a popular Par three hole. Pro shops and food and beverage divisions of a golf operation, can increase revenues from 10% - 20% using the Dream Shot Golf revenue generating model. The "win" tickets that the players get on the course will provide on average a 20% - 30% discount on merchandise in the Pro shop or in the Clubhouse dining room. This is for the course Manager to determine. All in all, the players come off the golf courses and spend money. The discount may apply to greens fees - encouraging players to come back to your golf course for additional rounds of play.
So what is in it for the golfer? For a small fee of $12, the player gets a shot on a par 3 hole for a hole-in-one and wins a VIP trip to Las Vegas with a chance to win $1 Million dollars. Statistics from multiple sources argue that the chances of a hole-in-one range between : 1 in 12,000 for the low handicapper to 1 in 28,000 for high handicap players, the debate rolls on... regardless anyone can hit the lucky shot of a lifetime and get a hole-in-one. A hole-in-one nets the player $2500 in cash on the spot and a VIP all expenses trip to Las Vegas with a chance to win One Million dollars in a hole-in-one shoot-out at a premier Las Vegas golf course. There may be muliple winners in Las Vegas! Besides the grand prize, players get a sleeve of balls for closest to the pin, discounts at the Pro shop or Clubhouse or on their next greens fee. Should the player hit a really poor shot for $3 dollars the player can have a "mulligan" shot or second try to win.
Another bonus for Golf Courses is Dream Shot Golf staffs the par 3 hole with it's own specially trained staff. The course does not have to use any of their employees. Dream Shot staffs the par three with two young woman of college age, dressed in golf attire. The golf hostess' are selected from numerous candidates who have applied for this fun -summer job in New England. The Dream Shot young woman who "meet and greet" the players, explain the program and quickly sign-up the players so as to not hold up play. The college age coeds at the par three's are friendly and kind. There is no pressure to participate.
Dream Shot Golf wants everyone to win all-around and to raise funds from each player fee to benefit local and national charities. In Connecticut, Rhode Island and Massachusetts. Dream Shot hopes to give over $250,000 dollars to charities this summer golf season of 2012. Thomas Gillis, New England Manager states, "Even if we only get to 80% of our goal, Dream Shot wants to make a difference. But we need the help of participating golf courses."
In short, the program is a win-win for all who participate. The players, the golf courses, the employees, and the charity money Dream Shot generates for those in need. Thomas Gillis, the New England Regional Manager comments, "We are hoping to develop relationships with 30 - 50 golf courses this summer. Our staff will be out on the course 3 or maybe 4 days a week, for 6 - 8 hours at a time. Dream Shot is also available to help create more lively corporate outings and other professional gatherings with special prizes and fun, be it a Monday or a Tuesday. We want the players to have a good time. We want several players from Connecticut, Rhode Island and Massachusetts to get a hole-in-one, and head off to Las Vegas for our grand prize of $1 Million dollars in Las Vegas. And we want Golf courses and Pro shops to win from additional revenues generated by sales and more repeat visits to their golf courses. And we have a target of raising $250,000 dollars to local and national charities."
For additional information, contact Thomas Gillis New England Regional Manager at his email dsgolf(at)comcast(dot)net or call our office at 203-488-4262. Please visit our New England website : http://dsgolf.biz. Dream Shot wants to make golf even more fun for the players at your course while helping increase sales and donating funds to those who are less fortunate.