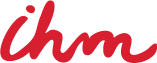 "Hotels and hospitality clients have been a large part of our business for a while and we decided that it was best that we begin a separate division to best address the needs of this specific industry." - Gary Henderson
Myrtle Beach, SC (PRWEB) April 18, 2012
Interactivity Marketing, a full-service digital marketing agency headquartered in Myrtle Beach, SC is proud to announce the launch of Interactivity Hotel Marketing, a division that will focus solely on providing advertising and marketing services for hotels and hospitality clients.
Interactivity Marketing will continue to offer services to non-hotel clients, allowing Interactivity Hotel Marketing to take over the agency's current hotel and hospitality clients as well as new clients that are seeking hotel marketing services.
"We're excited about the launch of IHM," said Gary Henderson, President of Interactivity Marketing. "Hotels and hospitality clients have been a large part of our business for a while and we decided that it was best that we begin a separate division to best address the needs of this specific industry." In just the first quarter of 2012, the agency generated over one million dollars in revenue for its pay-per-click marketing clients, many of whom are hotels.
Interactivity Hotel Marketing will provide the following services to clients:
Web Design and Development
Search Engine Optimization
Pay-per-Click Marketing
Mobile Websites
Digital Reputation Monitoring
eCRM (Electronic Customer Relationship Management)
Email Marketing
Social Media
Media Buying
Public Relations
Brochure Design.
About Interactivity Hotel Marketing
Interactivity Hotel Marketing, a division of full-service marketing agency Interactivity Marketing, provides advertising and marketing services for over 40 hotels nationwide including well-known historic boutique hotels, Florida Keys resorts, and numerous four-star properties. In addition, Interactivity Hotel Marketing handles aspects of digital marketing for the historic Chattanooga Choo-Choo, a Historic Hotel of America located in Chattanooga, TN and for the Wyndham Rio Del Mar, located in Puerto Rico. Interactivity Hotel Marketing is also the agency of record for Charlestowne Hotels, one of the largest and most well-known hotel and hospitality management firms in the nation.
About Interactivity Marketing
Headquartered in Myrtle Beach, South Carolina, Interactivity Marketing is a fully-integrated digital advertising and marketing agency that provides branding, print, web design and development, search engine and social media marketing, and marketing strategy services to clients across the nation. Regarded as one of the fastest growing digital agencies in the southeast, Interactivity Marketing continues to win business and break new ground by implementing quantifiable, measurable, and innovative creative marketing solutions and strategies for its clients.