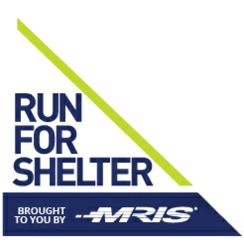 Rockville, MD (PRWEB) April 17, 2012
Metropolitan Regional Information Systems (MRIS), the Mid-Atlantic Multiple Listing Service (MLS) that facilitated 33.6 billion in 2011 sales, is pleased to announce that it has entered into a title sponsorship agreement for the inaugural Run For Shelter 10K race (http://www.runforshelter10k.com) on April 28, 2012, in Alexandria, Virginia. The sponsorship is on behalf of MRIS Cares, the charitable arm of Rockville, MD based MRIS.
By sponsoring Run for Shelter 10K, MRIS is contributing support to Carpenter's Shelter, Northern Virginia's largest homeless shelter in an effort to raise money and awareness for the nearly 12,000 homeless people in the DC Metropolitan area.
"MRIS is dedicated to supporting the efforts of local real estate professionals, and we know that there is no substitute for the security and happiness provided by a place to call home," noted MRIS CEO David Charron. "This is an extraordinarily important event and we are pleased to provide support and resources to this fine organization."
"Carpenter's Shelter is thankful for the support of MRIS for the inaugural Run for Shelter 10K," says Lissette Bishins, Carpenter's Shelter Executive Director. "MRIS's commitment to the shelter speaks volumes to their efforts to supporting housing in our community."
The Run for Shelter 10K & Fun Run will be an out – and – back event on Eisenhower Avenue in Alexandria on April 28th at 8:00 a.m. The start and finish area will be located at the Madison Building of the USPTO, and is conveniently located to covered parking and the yellow line. The day's festivities will include live music by the Melonheads and cakepops for runners. All proceeds will benefit Carpenter's Shelter. Entrants will receive a t-shirt and there will be prizes for the top finishers. Register now at http://www.runforshelter10k.com/register.
About MRIS:
MRIS is real estate in real time™, enabling its customers to list and sell nearly $100 million in real estate each day. In 2011, the company facilitates $33.6 billion in cooperative broker sales. A leading systems developer and integrator of real estate information technology and databases, MRIS connects its customers with timely, accurate and actionable data with a growing portfolio of technology solutions. This includes broker and agent software products, an industry-leading consumer real estate portal, HomesDatabase.com and many others. MRIS also showcases unique homes and offers tailored community information through its online television network, mrisTV.com. Behind the scenes, the CURE Solutions Group subsidiary of MRIS provides back-end technology to other MLS systems through CURE, a proprietary solution. MRIS serves nearly 45,000 real estate professionals spanning a 22,000 square mile section of the Mid-Atlantic region, including Maryland, Virginia, Washington, D.C. and markets located in Pennsylvania and West Virginia. Visit MRIS at MRIS.com, "Like" us on Facebook.com/MRISonFB, and follow us on Twitter, @MRIS_REal_News.
About Carpenter's Shelter:
Since 1988, Carpenter's Shelter has been providing shelter and services to homeless and formerly homeless individuals and families. Declaring itself, more than just a roof, Carpenter's works to improve the lives of over 1,000 clients annually by giving them the skills to become independent, successful members of the community. For more information regarding Carpenter's Shelter and its programs please visit: carpentersshelter.org, on Facebook: facebook.com/CarpentersShelter or Twitter: @CarpentrShelter.