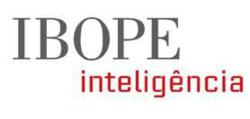 Utica, NY (PRWEB) April 12, 2012
A majority of US adults disagree with the recent US Supreme Court decision that ruled people arrested and charged with any offense may be strip-searched before being admitted to jail, finds a new IBOPE Inteligência survey.
While 54% overall, 66% of Democrats, and 58% of independents disagree with the ruling in Florence v. Board of Chosen Freeholders, 59% of Republicans agree with it. Also, 18-29 year-olds are much more likely than those over 65 years-old to disagree with the decision (60% to 48%).
The Supreme Court case referenced is No. 10–945. Argued October 12, 2011—Decided April 2, 2012
IBOPE Inteligência conducted an online survey of 1,978 US adults. The margin of error is +/- 2.2 percentage points. A sampling of IBOPE Inteligência's online panel, which is representative of the adult population of the US, was invited to participate from April 5-9. Slight weights were added to region, party, age, race, religion, gender and education to more accurately reflect the population.
ABOUT IBOPE Inteligência
IBOPE Inteligência, formerly IBOPE Zogby, is a non-partisan, premier global public opinion polling and market research firm that offers timely, accurate results and in-depth analysis and insights. IBOPE Inteligência works with issue experts in a vast array of fields including healthcare, technology, finance, insurance, energy, agriculture, public affairs, and media who offer insightful data analysis and exceptional service to clients in countries throughout the world. IBOPE Inteligência experts analyze data and work with clients to develop and implement new strategies, and offer customized and attractive solutions to challenges our clients face. IBOPE Inteligência is a subsidiary of the IBOPE Group of Sao Paulo, Brazil.
Please visit http://www.ibopeinteligencia.com for more information on IBOPE Inteligência.
Follow us on Twitter: @IBOPEIntel
Download our free newsletter: http://www.ibopezogby.com/blog/2012/03/30/march-ibope-insider/#
About IBOPE Group
IBOPE Group is a Brazilian multinational company specializing in media, market and opinion research with offices in the United States and 14 Latin American countries. Since its founding 68 years ago, it has been providing a wide range of information and studies on media, public opinion, voting patterns, consumption habits, branding and market behavior.
For more information on IBOPE Group, please visit http://www.IBOPE.com.