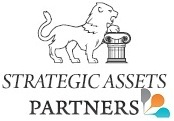 London, UK (PRWEB) April 12, 2012
Strategic Assets Partners LLP (SAP) is a new unique financial services firm which introduces investors to investment opportunities in Real-Estate, Hedge Funds and Private Equity.
SAP has close relationships that allows a preferred access to mandates across the alternatives asset classes. The experience and technical derivatives knowledge of some of the key team members enables SAP to work with some of the leading investment banks to obtain suitable derivatives for its structures. "We also are actively working with two investment banks to structure real estate deals. We are starting to contact investors about hedge fund transactions. One of the real estate deals is around $1bn the others are around $300 - 500m. The hedge funds we're working with are mostly around $800m AUM and are looking to raise between $50m and $1bn," says Dr. Jeremy Penn, Head of Structuring.
Strategic Assets Partners LLP prides itself on its ability to structure products that seek to achieve the stated aims of investors and align closely to their risk profile. Their structures offer genuine innovation and focus on products offering protection on either yield or on capital preservation. "We offer a number of different levels of protection. Our tightest protection comes from derivatives written by well-established banks on the specific assets in the structure. We always ensure the client understand the level of protection offered." SAP provides services to a wide range of investors. Its institutional investors include sovereign wealth funds, pension funds and insurance companies. The firm also works with ultra-high-net-worth individuals and their private family offices. "For such investors we take special care to ensure that our structures are fully understood, appropriate for the investor's risk appetite and achieve the stated aims and objectives in a cost efficient way."
At the moment, SAP is structuring significant parcels of real estate with derivatives linked to real-estate futures and/or currencies. This could include providing capital protection or yield protection. It could also be structured to give the performance of the asset but paid in an investor's preferred currency, or to service cash flow requirements in another project or business. The company main focus for real estate is Manhattan, Chicago, Los Angeles, London and Paris. Their products are innovative combinations of hedge funds, real estate, private equity and infrastructure with appealing risk characteristics. "To price these deals correctly we breakdown the large parcels of real-estate into sub-components according to usage, condition and location within building and other attributes. We analyse the rental and sale value of similar nearby real estate and adjust for location differences. From this we construct and model a rental yield curve." This is then used in the appropriate option pricing formulae. By structuring the derivative in a swap format SAP can provide yield protection. "At present there are no other firms offering products across all alternatives and including associated derivatives. Additionally SAP has preferred access to real estate and hedge fund mandates through existing relationships."
Notes for editors
1. SAP was established by Mr. Gerard Sillam and Dr. Jeremy Penn joined from the beginning.
Gerard Sillam began his career developing commercial and residential real estate in Paris. Following this he became a representative for a major futures broker. More recently he set up First International Claims Filing Inc. to enable institutions to recover money outstanding from US Securities Class Actions.
Dr. Jeremy Penn is Head of Structuring. Before coming to work with Gerard, Jeremy spent four years with systematic hedge fund GLC, providing investors with an insight to the workings of the firm's models and their research process. This built on the previous four years' of his career structuring and pricing derivatives from Peleton Partners and Credit Suisse. Jeremy holds a PhD from the University of Bath and an MMath from the University of Cambridge.
2. Strategic Assets Partners LLP was established in February 2012 and launched its website (http://www.strategicassetspartners.com) at the same time. The London office is located at Berkeley Square House, Berkeley Square, London, W1J 6BD.
3. Strategic Assets Partners LLP opened a New York Office in March 2012, located at 590 Madison Avenue, 21st Floor, NY 10022.