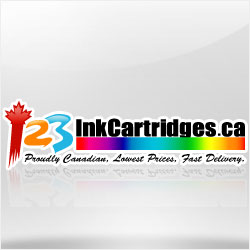 Montreal, Quebec (PRWEB) April 12, 2012
The Canadian printer supply company 123inkcartridges.ca just announced the release of iPad accessories. The product line expansion will include various accessories such as iPad 2 screen protectors. The goal of the company is to provide iPad users with various types of accessories that help protect their computers such as iPad 2 screen protectors and leather cases. CEO Jack Zhan reminds customers that the company will make products available "at the lowest prices possible." The company holds to the goal of making more quality products available to customers while keeping prices in a reasonable range. 123inkcartridges.ca continues to make products easily accessible to their growing customer base.
As the iPad has grown in popularity over the past few years 123inkcartridges.ca have continued to expand their product base to meet customer's needs. The popularity of iPads has increased greatly over the last few years and 123inkcartridges.ca continues to grow to meet the need of the greater demand.
123inkcartridges.ca continues to provide devices and accessories geared to the iPad user. Product lines are being expanded to incorporate a wide variety of accessories and protective gear for high tech devices. iPad screen protectors and leather cases are made specifically to provide a high level of protection for highly advanced computers. The company is dedicated to making sure customers can continue to purchase high quality products such as these for customers. This online resource is intent on making each customer experience a pleasant one. 24/7 customer service is available to assist in finding products and making purchases. Customer representatives are available around the clock to ensure that site visitors can find the products they need.
About 123inkcartridges.ca
After its establishment in 2007, 123inkcartridges.ca saw rapid growth. The online computer supply store was an immediate hit with customers who could order products such as toner cartridges and printer ink through this online source. The Canadian company began to expand to meet customer demand. They soon added computer accessories such as HDMI cables and various iPod accessories. The company headquarters is located in Montreal, Quebec with warehouses located in both Montreal and Vancouver. Products can be purchased and shipped to locations across the Unites States and Canada. For more information concerning the company and products visit http://www.123inkcartridges.ca/.