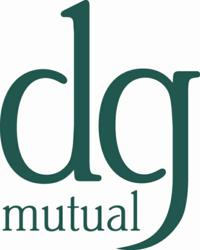 Our values in treating everyone fairly are reflected in settling claims quickly without hassle to enable members to concentrate on getting back to full health.
(PRWEB UK) 13 April 2012
DG Mutual, the Edgbaston based income protection insurance specialists, has paid out 99% of claims for the fourth year running, one of the highest pay-out rates in the sector. Behind the headline figures, 60% of claims are settled within a week and more than 90% are paid within two weeks.
Income protection insurance is designed to protect the income of policy holders when illness hits and pays out a monthly benefit. Being a specialist insurer DG Mutual believes it is able to demonstrate high levels of expertise and offers a range of policies.
Obviously 2011 was a difficult year financially for the UK with the cost of living rising. This makes it harder to stay afloat financially when illness strikes. However, income protection insurance helped keep the wolves from the doors of many self-employed professionals.
The CEO of DG Mutual, David Thompson explains, "Infections were again the main culprits which emphasises the need to insure for absences of up to a couple of weeks which our 'Day One' policy is specifically designed to do."
The DG Mutual was originally formed in 1927 to protect the income of dentists but has been looking after the needs of wide range of professions for many years.
DG Mutual is one of the few remaining Friendly Societies. This means its members get a say in activities and decisions. And professionals taking out insurance with DG Mutual get additional benefits such as a share of profits whilst they are subscribing members and a tax free lump sum at retirement.
2012 sees DG Mutual launch their 'Keep Afloat' campaign designed to show self-employed professionals they needn't worry when illness strikes.