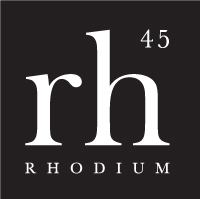 DISCOVER THE RAREST PROPERTIES IMAGINABLE
(PRWEB UK) 16 April 2012
Rhodium has launched the UK's first dedicated super-prime property search website: http://www.rh-45.com. Named after the world's most valuable commodity (Rh45), Rhodium showcase the most prestigious addresses including: One Hyde Park, Cornwall Terrace and The Lancasters. There is no other property search service presenting London's super-prime properties from the city's top estate agencies in one place.
Rhodium are very proud to announce the company collaboration with Olswang LLP, Blackstar, and Berwin Leighton Paisner as legal and tax advisors. Through these relationships, Rhodium's clients have access to the very best in professional advice for a full service super-prime property acquisition experience.
The ultra-lux website is translated into Mandarin, Russian, Hindi, and Arabic to accommodate the site's international visitors and includes currency conversions on all listed prices. It also features an exclusive password protected section that allows Rhodium's private clients special access to a database of "off-market" properties. This is the first website of its kind with a dedicated off-market section allowing high-end buyers access to the most exclusive unlisted properties in London.
The website features listings totalling £500,000,000 from London's leading premier estate agencies including: Beauchamp Estates, Glentree Estates, Hamptons International, Harrods Estates, Aston Chase, and Arlington Residential.
Retained by their clients and without charging fees from vendors, agents, or developers, Rhodium match clients with the perfect property while providing a white glove service through all aspects of the purchasing, development and refurbishment process.
###