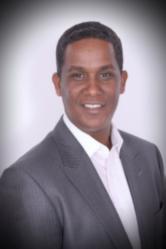 A Somali youth can make $10,000 per trip, as opposed to the average yearly income at less than $600. The Piracy business is booming, small towns are being created, and some members of the local authority are making money to finance their legitimacy."
Washington, DC (PRWEB) April 17, 2012
Somali native and U.S. African Chamber of Commerce (USACC) President Martin Mohammed is calling for an urgent solution to Somali Piracy, which directly affects the Somali people and creates an international trade roadblock. Somali Piracy has contributed to a drastic food shortage, resulting in the death of thousands of Somalis. Piracy in the nation has also created the need for High Risk Management Insurance for vessels traveling in the Indian Ocean.
Other issues directly resulting from Somali Piracy include kidnapping and subsequent ransom payments to Somali groups and international financiers. These financiers may be connected to unknown groups that could create even more damage in the future. Double Piracy of the Somali Republic is also a critical issue demanding attention, including over-fishing by European companies operating with huge shipping factories that have the ability to package for next-day market delivery. The dumping of chemical and nuclear waste is also a serious issue affecting Somalia and international trade.
"The lack of international solutions with respect to international law in the Somali Nation is stunning," said USACC President Martin Mohammed. The USACC, headquartered in Washington, D.C., fosters African economic development to create and sustain prosperity and strengthen America. The organization also promotes international trade between African businesses in the United States and the African Continent. "Piracy today has become the best-paying job and the only significant opportunity in Somalia," Mohammed continued. "A Somali youth can make $10,000 per trip, as opposed to the average yearly income at less than $600. The Piracy business is booming, small towns are being created, and some members of the local authority are making money to finance their legitimacy."
The solution to Somali Piracy, according to Mohammed, should include a broad land- and ocean-based group within which the Somali people play a significant and important role. Also, the local fishermen must be empowered to fight against Piracy and find a way to protect their livelihood: fishing. The international community must partner with the local Somali authorities to prosecute individuals and organized groups who engage in piracy, and there must be economic development alternatives for Somali youth along the coastline.
Mr. Mohammed would like to bring attention to the issue of Somali Piracy, as well as potential solutions, by engaging the international Media Community. By bringing to light and sharing accurate information about Somalia Piracy, only then can solutions begin. Mr. Mohammed can speak to such issues as who is pirating in and around Somalia, why it is happing, who is benefiting from it, and how international continental trade agreements are being jeopardized.
For the Media Community interested in interviewing Mr. Mohammed, who is based in Washington, D.C., please call 202-361-1891 or e-mail martinm2050@gmail.com.
About the USACC: The U.S. African Chamber of Commerce (USACC) fosters African Economic Development to create and sustain prosperity and strengthen America. The USACC's mission is accomplished by implementing and strengthening national programs that assist the economic development of African firms; increasing business relationships and partnerships between the corporate sector and African-owned businesses; promoting international trade between African businesses in the United States and African Continent; monitoring legislation, policies and programs that affect the African business community; and providing technical assistance to African business associations and entrepreneurs.
For Media Requests, Contact:
Martin Mohammed, President
U.S. African Chamber of Commerce
Washington, D.C.
http://www.usafricanchamber.com
202-361-1891
###