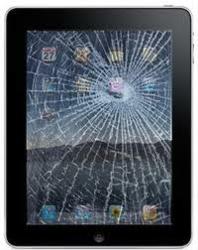 A cracked glass alone on an iPad can cost upwards of $150 to repair.
(PRWEB) April 14, 2012
iPad owners can rest easier now with a comprehensive new warranty available for the new iPad from Securranty. One and two year warranties are now available to protect the device and start at just $59 and optional Loss & Theft Coverage is also available. The warranty is applicable for all new, refurbished, used, unlocked and jailbroken devices.
"Providing award-winning coverage for the new iPad was a natural extension to the services we already offer, like our MacBook warranty and the iPhone Warranty ," said Alex Davidson, industry expert and Chief Executive of Securranty. "We recognize how important it is to protect your investment, which is why we cover the things AppleCare doesn't."
Securranty's five star rated service covers standard mechanical and electrical failures in addition to all accidental damage that may incur including drops, spills, cracks and full immersion in liquid.
While AppleCare allows just two accident claims over two years, Securranty provides up to six iPad repairs or replacements over the same time frame. For an additional one-time fee, Securranty exclusively offers additional coverage to replace an iPad in the case of loss or theft.
"Our comprehensive coverage is un-touched by anyone else, and is easily the best AppleCare alternative out there," added Davidson. "We cover the things you can't prepare for—plain and simple."
Securranty has also introduced a pre-order for device protection plans so your new iPad can be protected from the day it arrives.
For more information on iPad warranty services available from Securranty visit http://www.securranty.com/iPad-warranty.html
Securranty is a leading provider of warranties for all your electronics, ranging from cell phones, laptops and desktops, to television warranties to exercise equipment and other appliances in your home. At Securranty, our vision is to be "the choice" of smart shoppers in the consumer electronics warranty and protection industry. We sincerely believe that a smart shopper will choose Securranty. At the heart of Securranty's service model are our state-of-the-art Call Center, Depot Repair Services and a vast national network of local repair centers. Customers can reach us toll-free by calling 877-5-WARRANTY(592-7726).