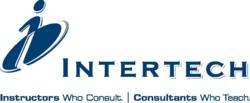 The Scrum approach to managing software projects is gaining more and more traction. We're pleased to help our customers get certified as ScrumMasters.
Saint Paul, MN (PRWEB) April 13, 2012
Intertech (http://www.Intertech.com) has launched a new course focused on ScrumMaster certification. Course adds to Intertech's line-up of Agile and Scrum courses.
Intertech's course on ScrumMaster certification helps students understand Scrum roles and responsibilities, know the uses of artifacts, explain the differences with Scrum and Waterfall as well as other project management methods, leverage proven practices for Scrum meetings, teach Scrum to others, use conflict resolution. In addition, the course addresses how to plan sprints, releases, and do effective estimating.
The course is two days in length and costs $1,295. The course instruction method relies heavily on simulation and exercises.
"The Scrum approach to managing software projects is gaining more and more traction. We're pleased to help our customers with our ScrumMaster Training," stated Dan McCabe, Partner and Director of Training.
In addition to ScrumMaster training, Intertech has offerings on PMI Agile Certified Practitioner (PMI-ACP) Training, Real World Agile and Scrum for Teams Training, Complete OOAD with UML Training, and Complete Requirements via Use Case Training.
About Intertech
Founded in 1991 by local entrepreneur Tom Salonek, Intertech, Inc. has grown from a one-person shop to the largest combined software developer training company and research-supported consulting firm in Minnesota. Intertech designs and develops software solutions that power Fortune 500 businesses along with teaching these and other organizations including mid-sized companies and state government.
Intertech works with NASA, Wells Fargo, Lockheed Martin, Microsoft, Intel, and other major companies around the United States helping them learn and use technology. Intertech is a Microsoft Gold Partner, a Microsoft Inner Circle member, a seven time winner of the Best Places to Work in Minnesota award, a finalist in the Wall Street Journal's Winning Workplaces award, a multi-year winner of the Inc. 500 and the Inc. 5000 awards for company growth, a winner of the Forbes ASAP growth award, and a winner of the Minnesota Fast 50 growth award. Intertech has been featured in Inc., Forbes, Upsize magazine, the Star Tribune, the Business Journal, the Pioneer Press, the Hudson Star-Observer, Minnesota Business, and Twin Cities Business Monthly.