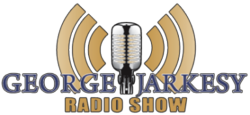 The current pause in the momentum of the price of an ounce of gold is simply that - a pause...
Houston, Texas (PRWEB) April 13, 2012
The host of The George Jarkesy Show, George Jarkesy, releases an original article to Seeking Alpha on how the peak for one ounce of gold was $2,337 and why gold is still a buy.
"Because the financial storm seems to be taking in a holding pattern, many analysts are suggesting that gold has run its course and investors should consider selling. However, given the financial environment in Europe, this might be similar to cancelling your insurance policy because the storm passed yesterday, yet you are still in the middle of hurricane season. The future is unpredictable, and substantial risk is still there. Citigroup's chief economist Willem Buiter, said during a recent radio interview on Bloomberg Surveillance...(KEEP READING BY CLICKING HERE)"
You can find out more about The George Jarkesy Show by visiting http://www.georgejarkesy.com. On the site you can Listen Live from 4-5 PM EST Monday through Friday, listen to past shows, download shows on Apple iTunes, learn about upcoming events and guests, and help the individual investor stay up to date on the need to know news. Recent guests on the show have included experts on economics and finance such as Dr. Tomas Sowell, Tobin Smith and John Mauldin.
About Jarkesy & Company
George Jarkesy is a money manager and professional investor, respected financial and corporate advisor, and radio host of the nationally syndicated 'The George Jarkesy Show'. He is a frequent market commentator and guest on FOX Business News, FOX & Friends, and CNBC. George started his career in the financial services industry with a New York Stock Exchange member. George also serves on the Finance Committee of the Republican National Committee and is an active member of the National Investment Banking Association, The Jarkesy Foundation, and Chairman of The National Eagles and Angels Association.